WITH YOUR SUPPORT, HERE'S A SNAPSHOT OF RABBLE MILL'S 2022 ACCOMPLISHMENTS
Through peer support and mentorship — and with tablets, cameras, mics and skateboards — we make a party out of experiential STEAM and physical education.
995

different K-12 students through after school clubs alone, in Omaha and Lincoln

85.6%

qualify for free/reduced lunch

84.3%

identify as a racial or ethnic minority

57%

met a new friend

97%

would consider recommending our clubs to a friend

From First Day to Last Day Survey responses:

14% increase in positive adult experiences
10% increase in feeling accepted
8% increase in having a positive attitude
7% increase in a desire to learn

*From January – December 2022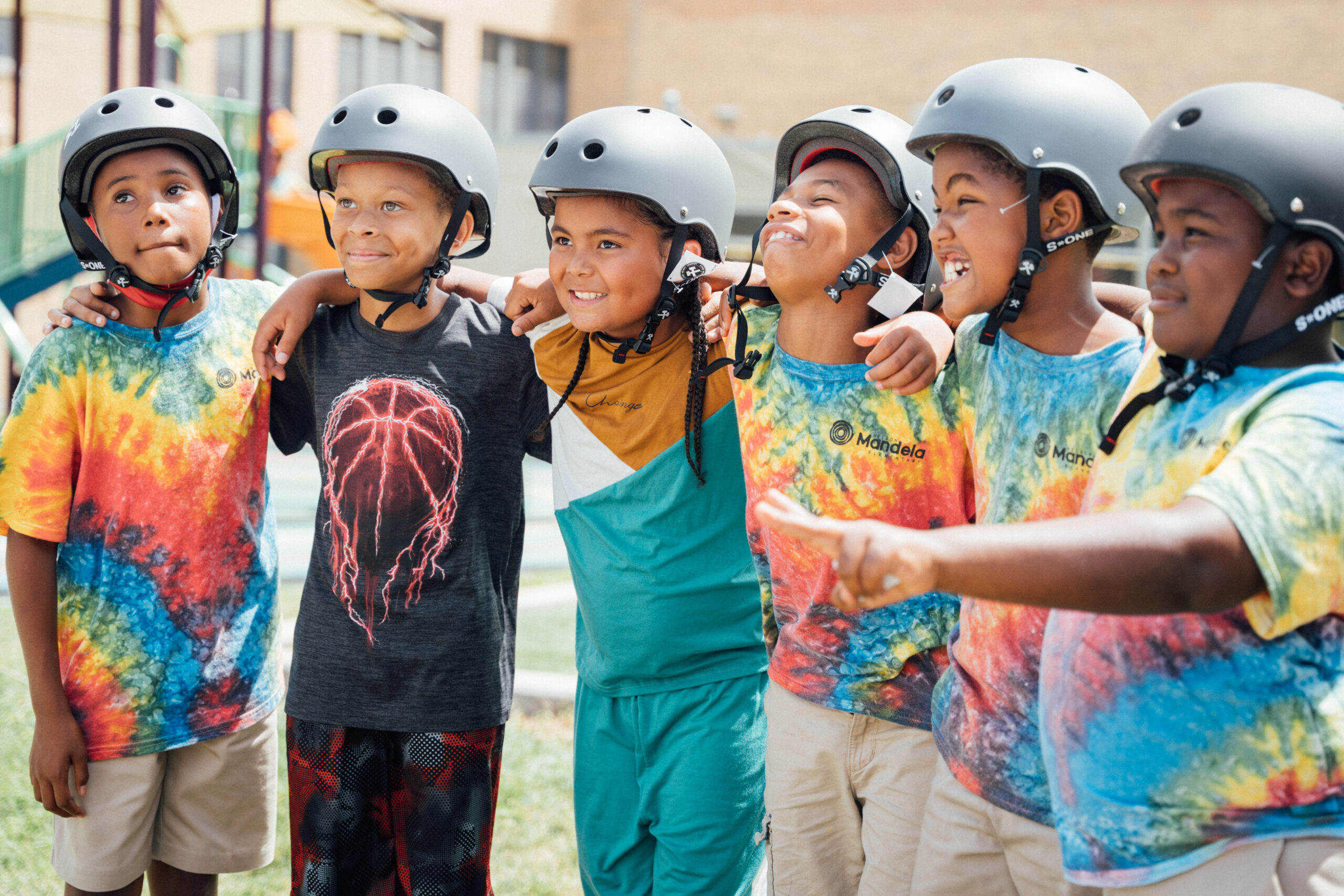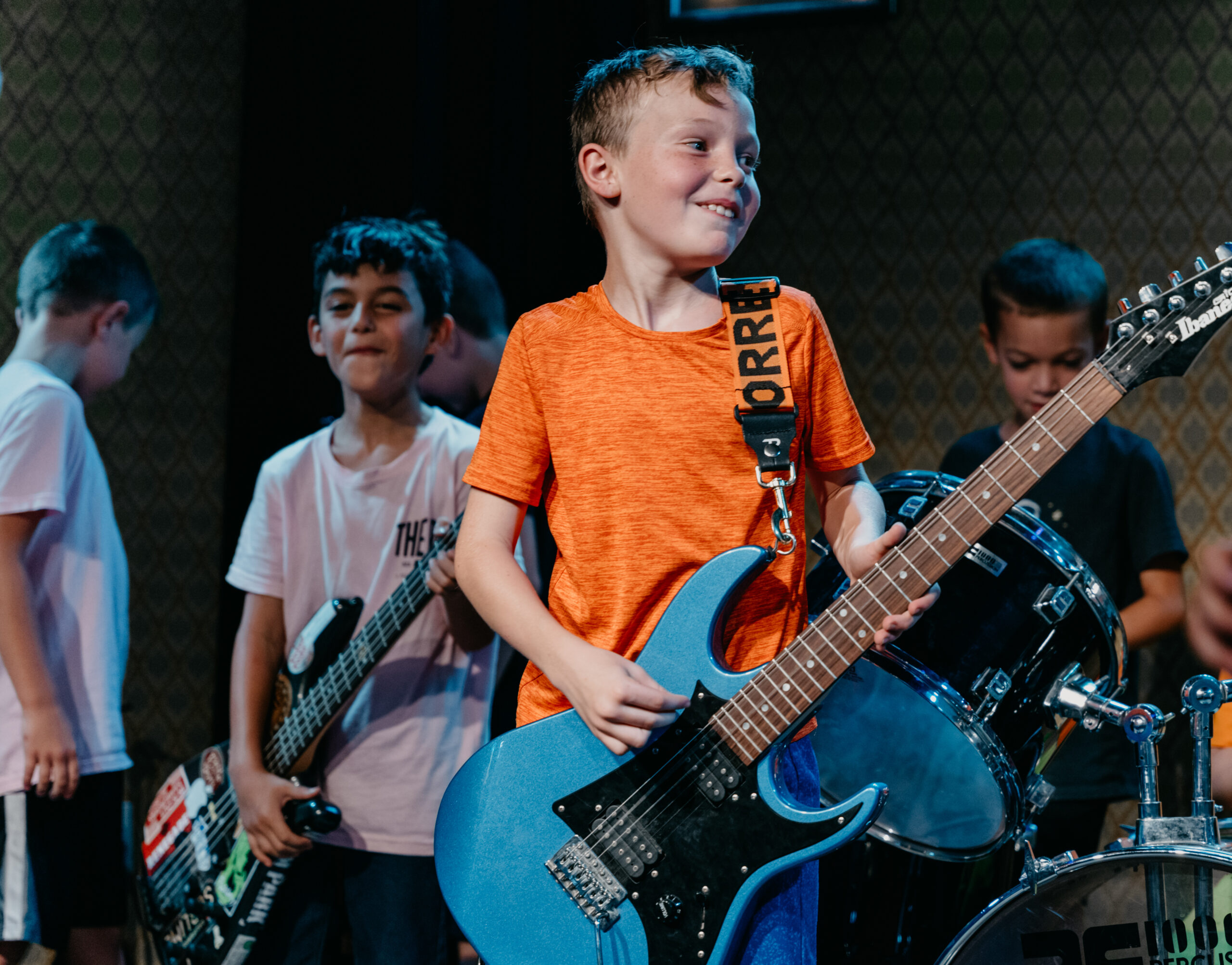 30: Rabble Club (skate + beatmaking) sessions
101: Skate Club sessions 
325: Skate Club students served
106: Beatmaking Club sessions
200: skateboards/helmets gifted to youth
55: summer camps at The Bay LNK

(including: GIRL Power; Here & Queer; Unified Skate; Write Record and Release; Scratch Spin Loop; Roll Up and Roll Out)

117: total youth in camps
59%: attended on full/partial scholarship
169: Skate School sessions serving 400+ youth (51% attended on full/partial scholarship)
10: Nebraska towns represented by 42, 14-18-year-olds at our Good Living Camp with Nebraska 4-H near Halsey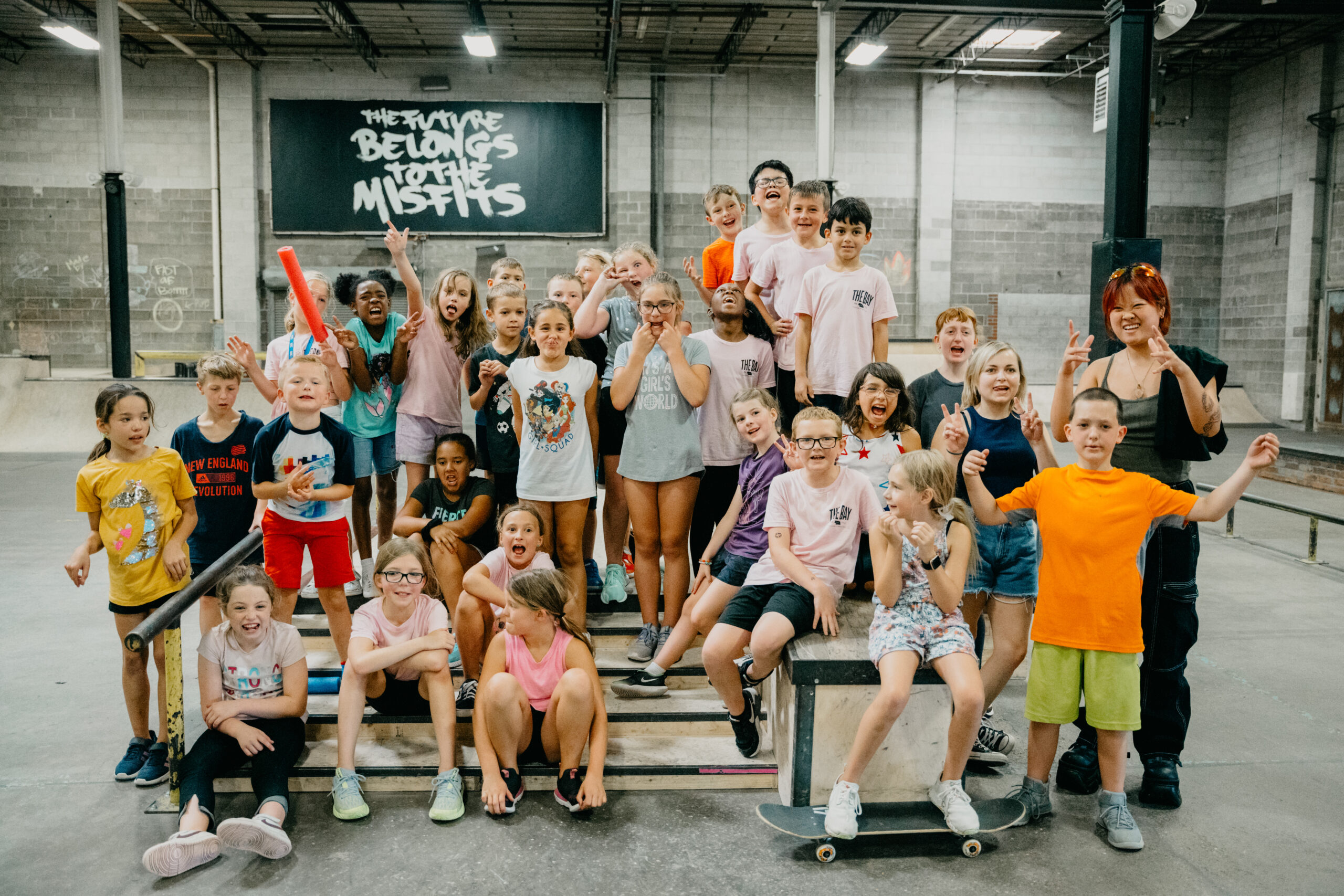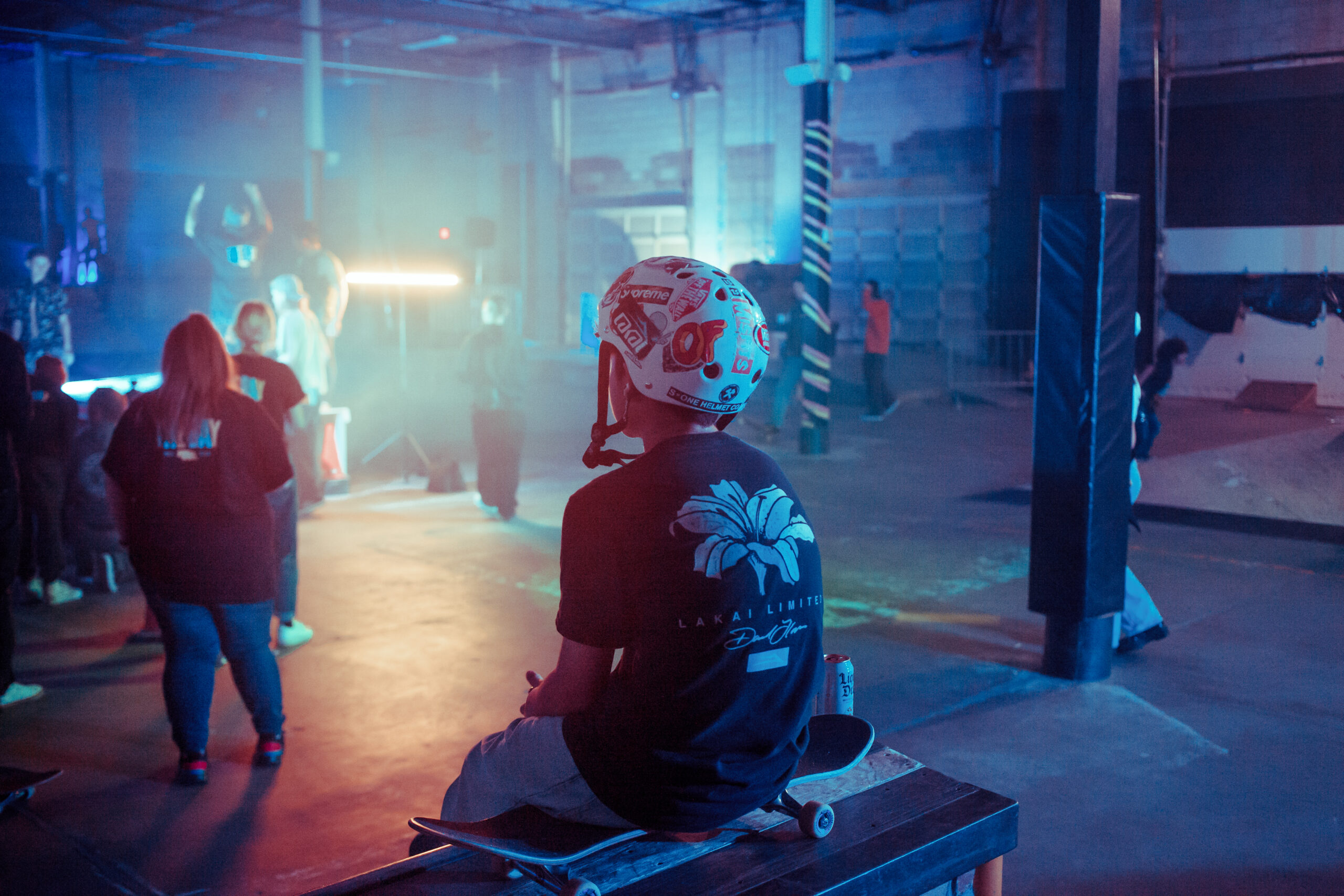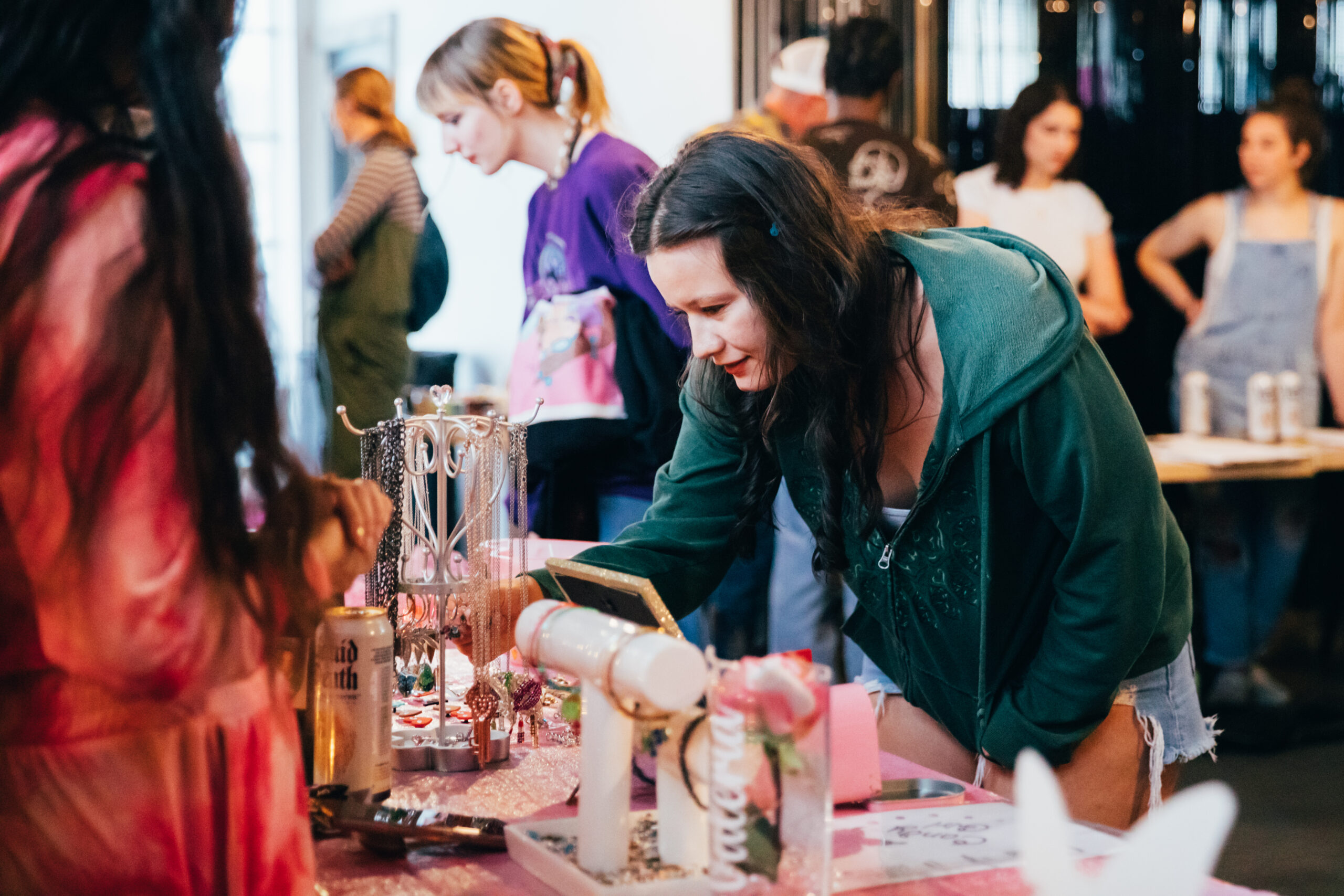 1: Skate, Art, Music Festival
4: Pop-up Art + Thrifts
3: Youth Pride events
8,600: check-ins to The Bay Lincoln (LNK)
1,364: Open Skate hours at The Bay LNK
1: Adult Prom fundraiser that raised $20,000
1: Special Olympics Nebraska eSports Competition
1: Central Skateshop/Precision Skateboards Winter Competition
5: Homeschool P.E. sessions
30,000+: content impressions from Rabble Media's Nebraska Young Voters project
2,600+:

estimated socks distributed to people experiencing homelessness via Skate For Change
Belvedere, Bloomer, Central Park, Conestoga, Gifford Park, Gilder, Gomez Heritage, Jackson, King, Lakeview, Liberty, Lothrop, Nelson Mandela, Sherman, Wakonda
Goodrich, Lewis & Clark, Park, Marrs
Airpark Community Center, Belmont Community Center, Big Brother Big Sister, CenterPointe, Child Saving Institute, City Impact, Completely Kids, ECHO Collective, El Centro de las Américas, Girls Inc. North and South, F Street Community Center, inCOMMON Community Development North and South, Latino Center of the Midlands, Malone Center
Other Out-of-School Partners
Beyond School Bells (Nebraska Children and Families Foundation), Center for Rural Affairs, City of Omaha Parks and Recreation, Halsey National Forest Service, Millwork Commons, Nebraska 4-H/UNL Extension, Nebraska Community Foundation
"We got full-on hugs, fist bumps and cheers from Rabble Club students at Lothrop Elementary right as I walked into the school yesterday, and we helped two girls learn how to drop in on their skateboards for the very first time! Never gets old."
— Drew Newlin, People Operations Director, Rabble Mill
"My heart sank when I heard it…But if that doesn't speak to how welcome they feel and how much fun they have here, I don't know what does."
— Letura Idigima, Program Manager, The Bay Lincoln (after learning two kids from F Street Community Center missed the bus to The Bay, but made the 40-minute walk anyway)
"Yesterday, I noticed some of my boys skipped basketball practice just to attend Noah's beatmaking class!"
— After School Site Director, Conestoga Elementary School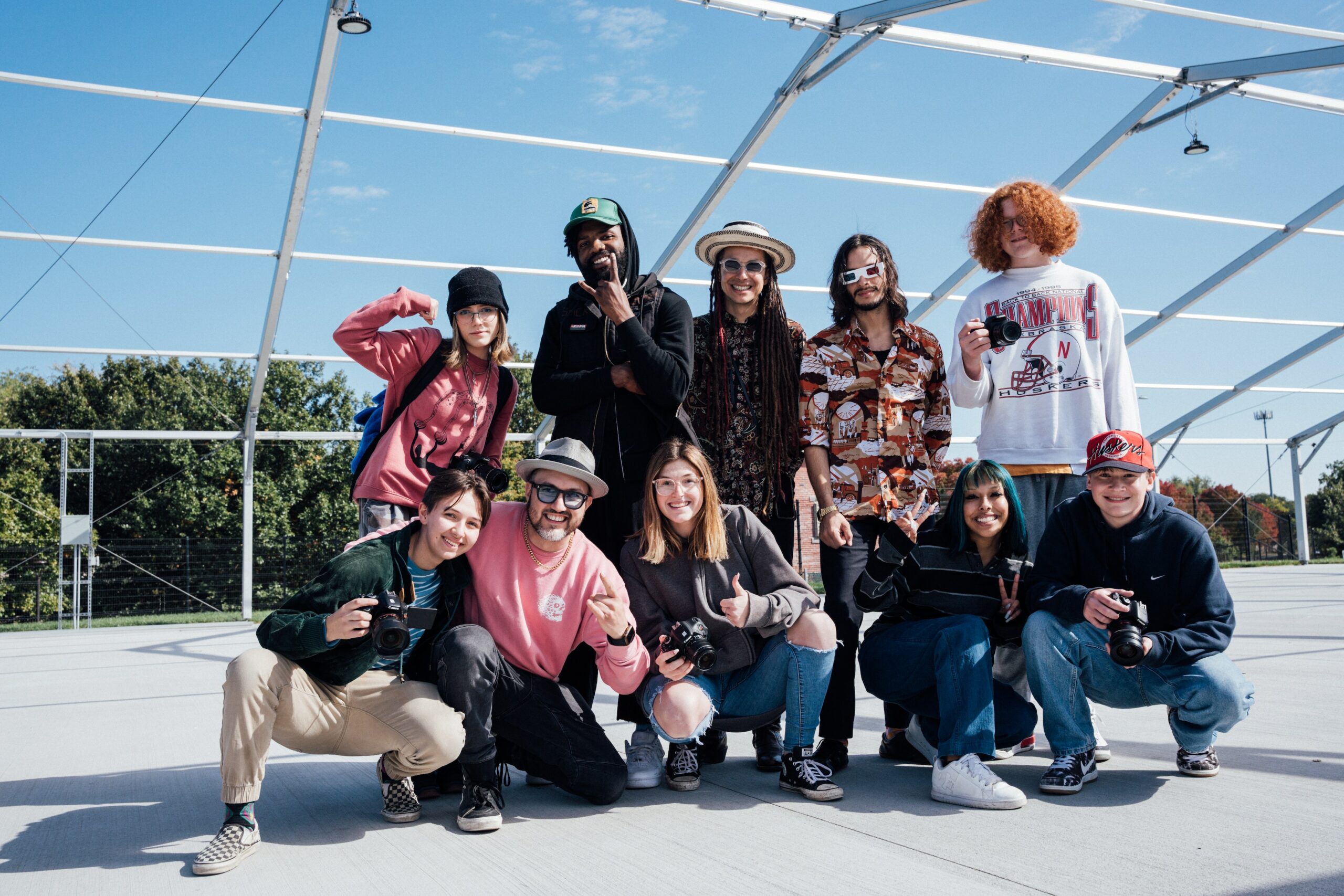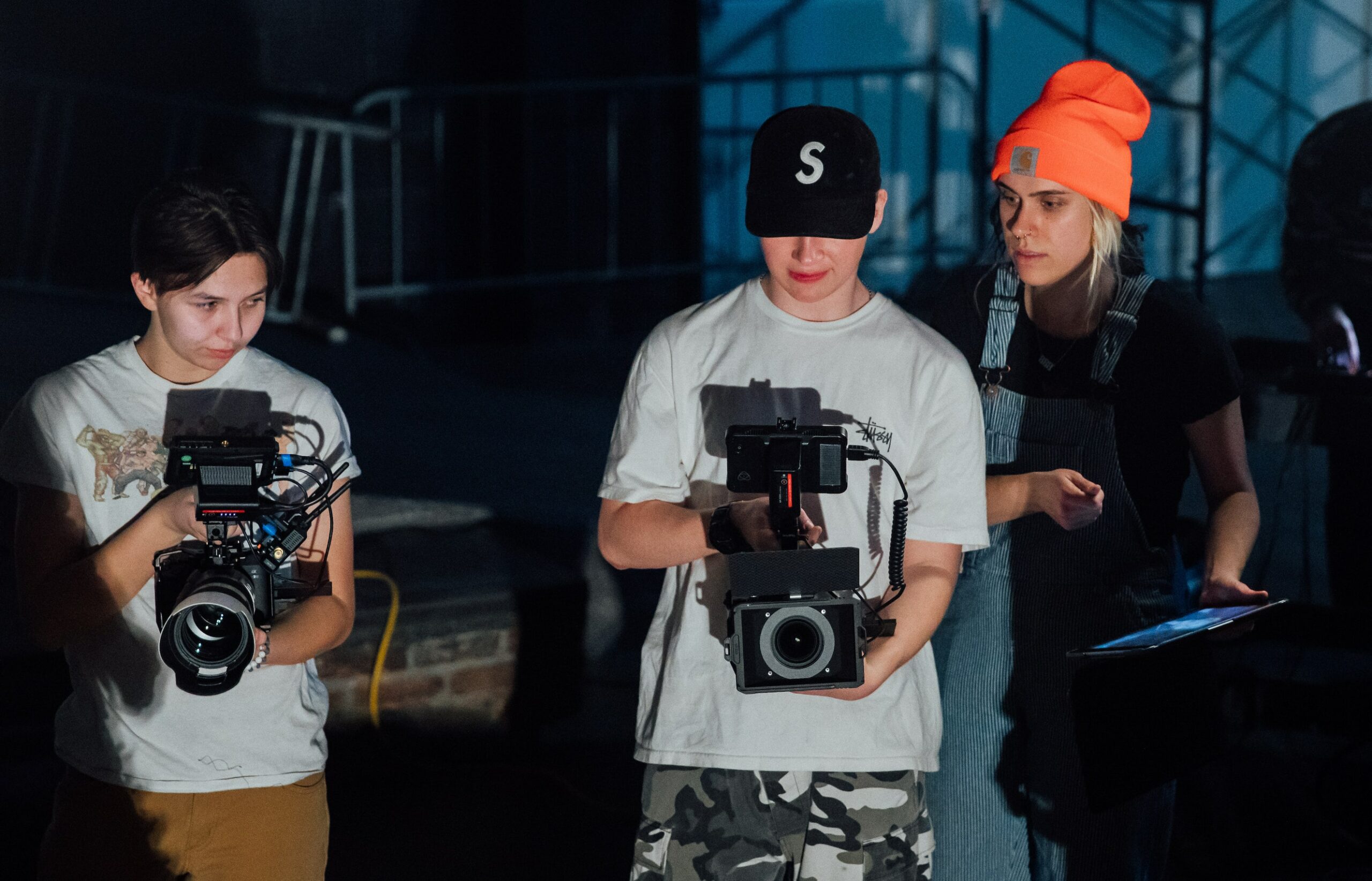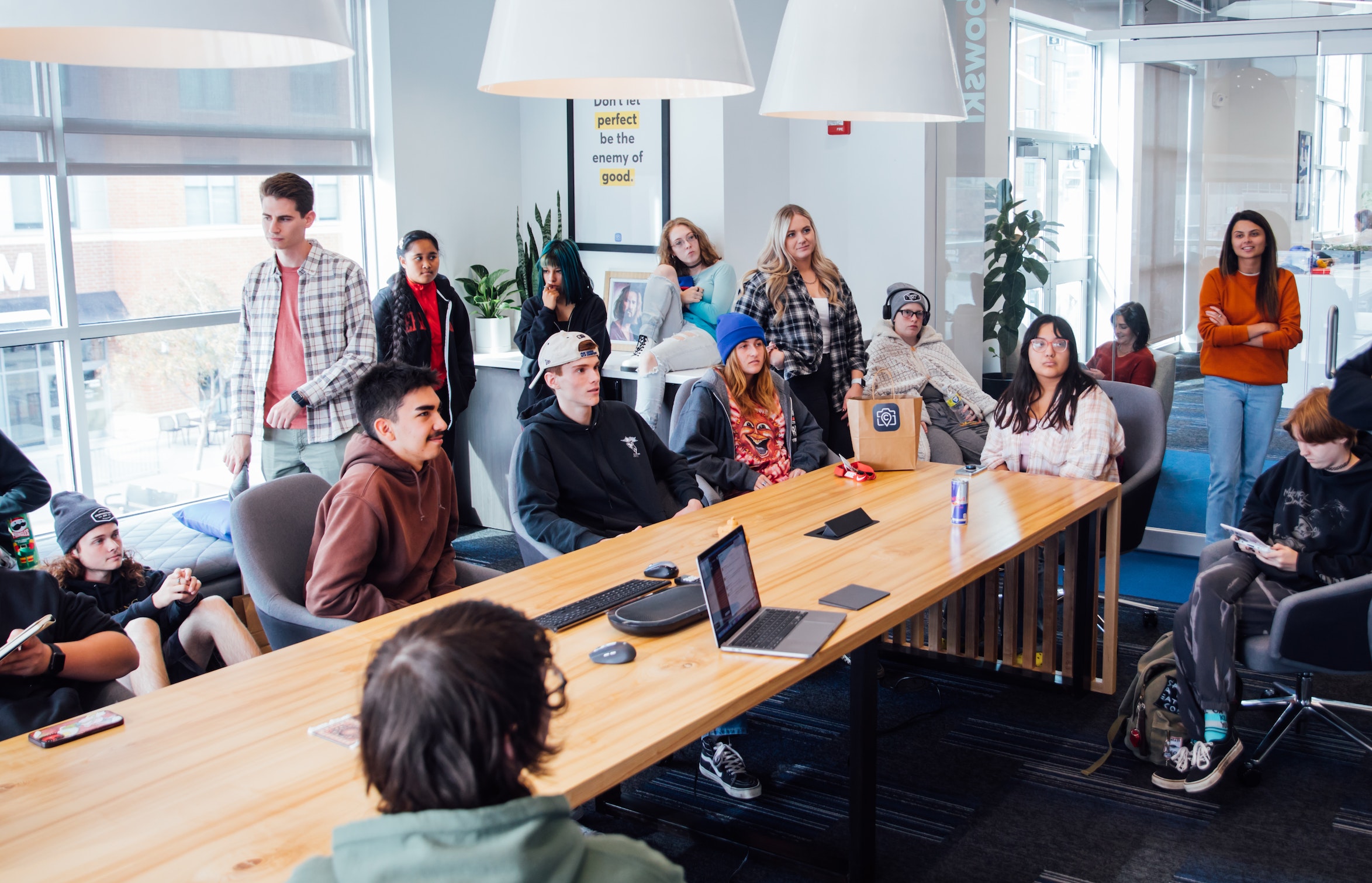 Created in partnership with Lincoln Public Schools (LPS) and Nebraska's business and charitable community — and housed at our newly renovated The Bay LNK — our/the Bay High Focus Program provides creative, entrepreneurial-minded students with the tools, access and stewardship to be successful creators of tomorrow through business, marketing and info tech courses.
42 and 32: junior and senior students, respectively, in Bay High's inaugural classes
45%: students representing a racial or ethnic minority
51%: students who qualify for free/reduced lunch
2: Bay High's rank in racial/ethnic diversity in the LPS district
1: visit to/from professionals in digital creation, music and skateboarding in its first quarter alone
ALLO/Nelnet, Cooper Foundation, Spreetail, Archrival, Abel Foundation, Acklie Charitable Foundation, Ameritas, CompanyCam, Union Bank & Trust, WRK Family Foundation, Duncan Family Trust, Rogers Foundation, BVH Architecture, Community Health Endowment of Lincoln, Lincoln Community Foundation, The Skatepark Project, Capital One, Swanson Russell, Speedway
"One takeaway … was you can't do everything on your own. Whether it be making music or dealing with problems in your life, you should try your best to reach out to others and work together to make something awesome."
— Bay High junior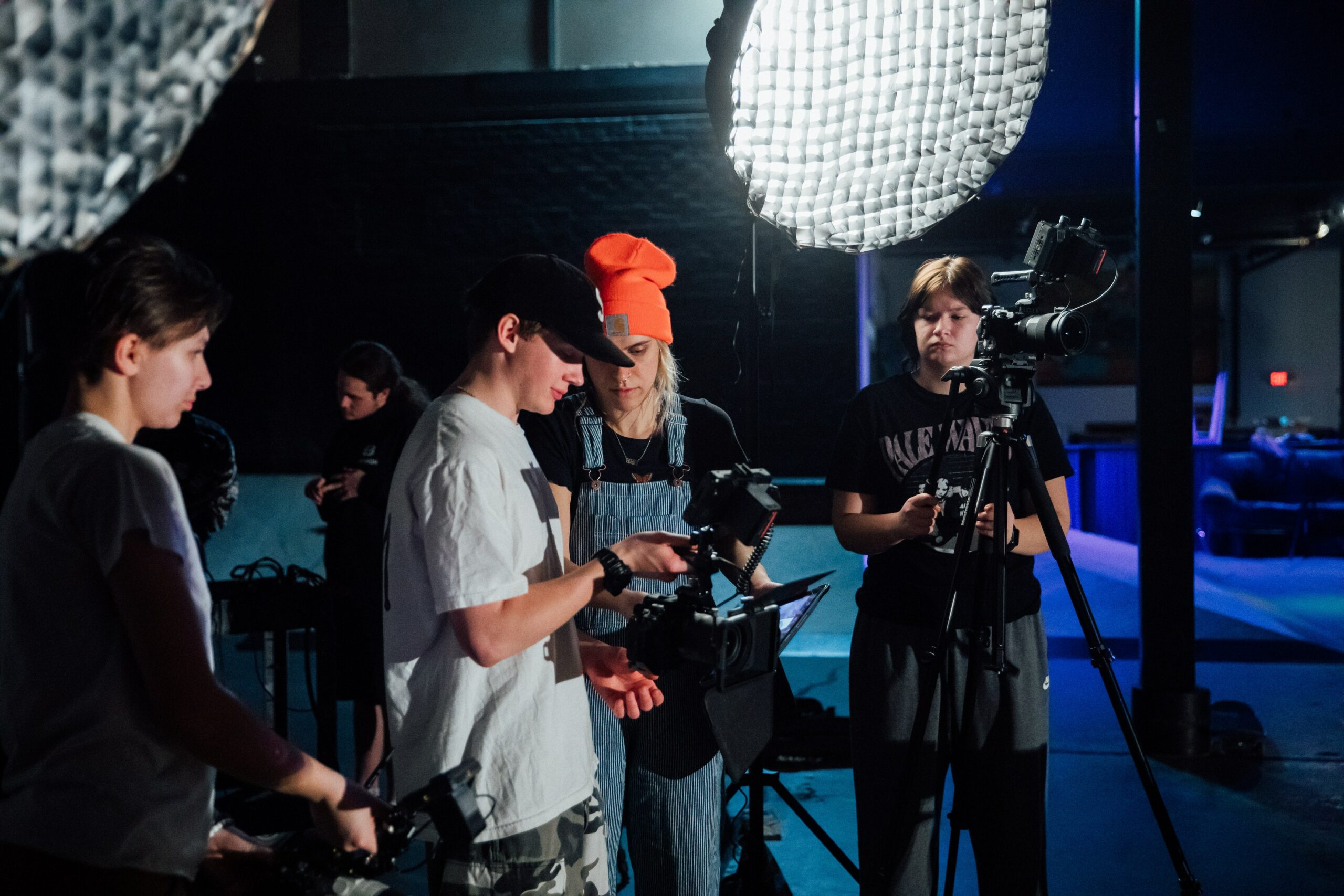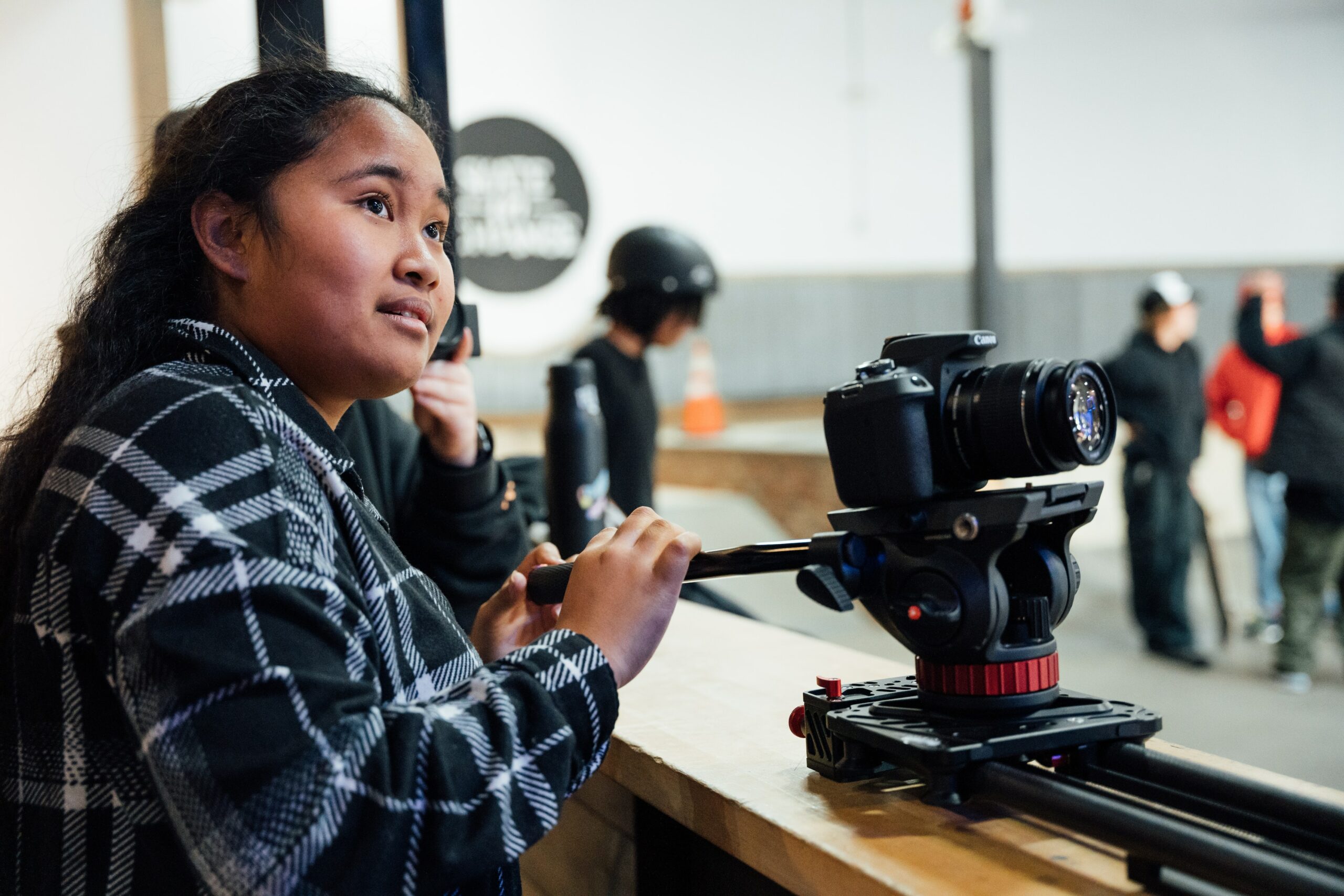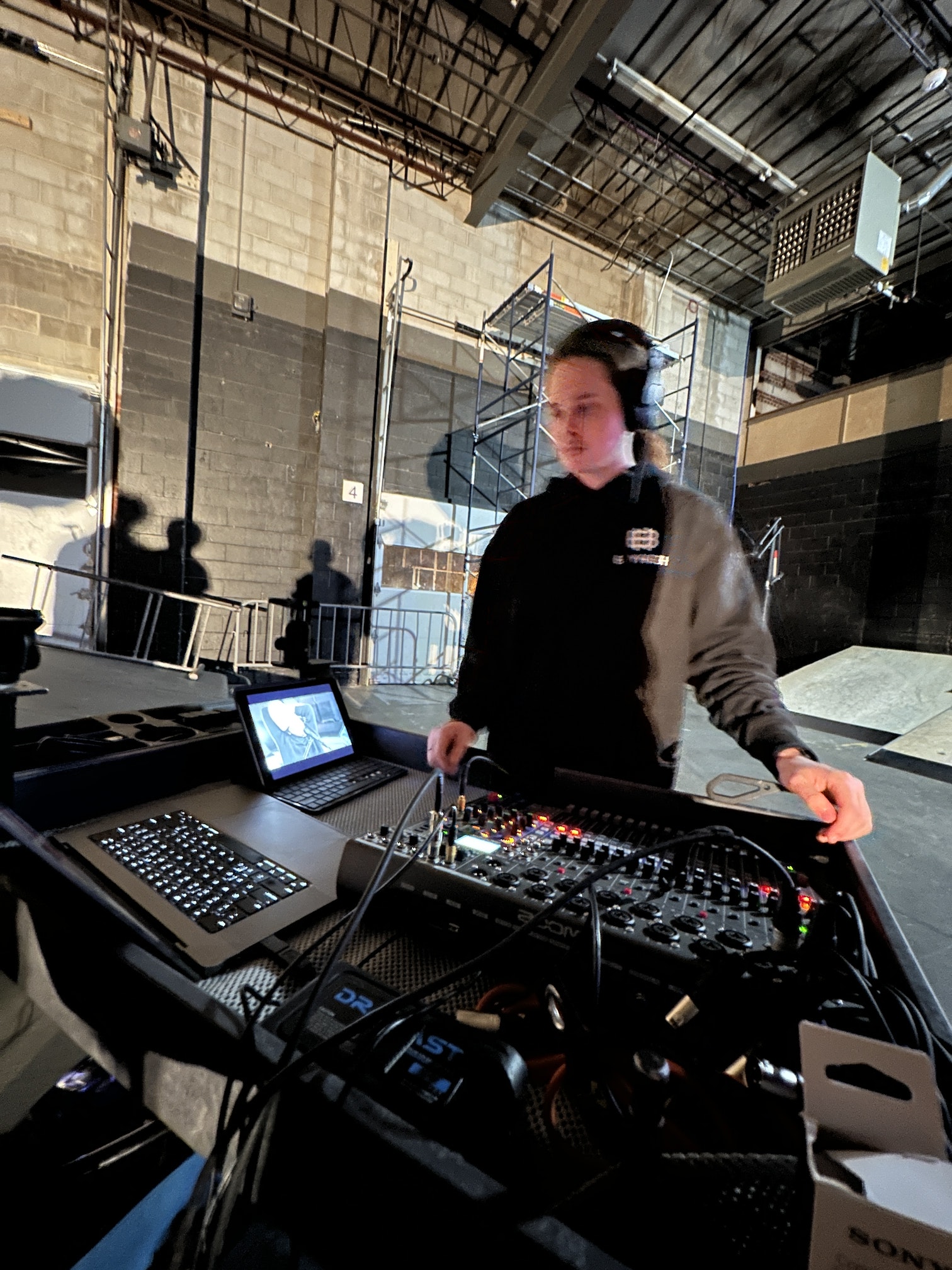 We launched our workforce development program this fall, thanks to a grant from the City of Lincoln's American Rescue Plan Act awards. Our after school clubs targeting Gen Z's unique interests give 16-24-year-olds the chance to develop fundamental, transferable life and career skills, obtain valuable certifications and college credits, and get to truly experience — firsthand from employers — many of tomorrow's most in-demand jobs.
6: clubs (in coffee, digital media, music production and performance, skateboarding and community service)
75: enrolled Bay High students
10: partners secured for business field trips
Workforce Development Clubs
Rabble Media Club
9-10 sessions, averaged 3-5 attendees
Club members learned about the exposure triangle and white balance, and applied those new skills to portrait and skate photography.

Students learned how to light video interviews and portraits.

Several students developed their first online portfolio.

One student used the portfolio he developed in the club as part of his application for art school at Columbia College in Chicago. He was accepted and awarded a skills-based scholarship!

Students had a direct video chat with the four filmmakers at National Public Radio (NPR) who produce the Tiny Desk live music video concert series. NPR producers provided insight on how they produce their music videos while also giving career advice.

Students then produced, edited and released their first live music video of Making Movies, a popular band from Kansas City.
Live at The Bay Club
5 sessions, averaged 6 attendees
Students had experiences such as: meeting with the Director of Playlisting at Roc Nation in L.A. with advice on navigating through the music industry; meeting with the General Manager at The Bourbon regarding marketing and talent-buying process; a field trip to The Bourbon to tour the venue and see show prep; and putting together their first show where two club attendees and three peers from Bay High performed.
Skate Club
7 sessions, averaged 3-6 attendees
Students skated, produced skate videos and designed their own skate decks.

Students made Thrasher Magazine covers that are now on display in the Skatepark Lobby at The Bay LNK.
Skate for Change Club
8 sessions, averaged 3-6 attendees
As part of Socktober, the Lincoln Stars hockey team came to help students package socks for the People's City Mission (who received 500+ pairs), their Help Center (who received 500 more pairs), and LPS' Art & Humanities Focus Program (who received 1,200+ pairs).
"Thank you for the night where I was fortunate enough to meet quality people who are able to share their light in a dark room."
— Bay High junior (following an educational visit and performance by Kansas City-based Panamanian rock band, Making Movies)
Thanks to our generous donors for supporting our programming for Nebraska youth. We couldn't accomplish our goals to build a stronger, more resilient community without your support, involvement and enthusiasm.
Donate now at rabblemill.org/donate.
$50,000+
Acklie Charitable Foundation
City of Lincoln
Cooper Foundation
Lozier Foundation
Craig and Heather Meier
Nebraska Crime Commission Juvenile Services
Sherwood Foundation
Susanne Shore and J. Peter Ricketts
$49,999 to $25,000
Abel Foundation
ALLO/Nelnet
CompanyCam
Duncan Family Trust
Lancaster County Juvenile Justice Prevention Fund
Nebraska Children and Families Foundation
William and Ruth Scott Family Foundation
$24,999 to $10,000
Anonymous
Bonnie Blackman
Chuck and Liz Mooty Family Foundation
Dianne and John Scott Fund
Electronic Arts
Gilbert C. Swanson Foundation
Luke and Katie Hansen
Hormel Harris Foundation
John W. Mooty Foundation
Scott Lloyd
M Eighmy Foundation
Brad and Jill Moline
Nebraska Community Foundation
Peter Kiewit Foundation
Woods Charitable Fund
WRK Family Foundation
$9,999 to $5,000
Anonymous
Capital One
Center for Rural Affairs
Lincoln Community Foundation
Matters on Tomorrow
Nebraska Civic Engagement Table
Aaron and Robin Shaddy