We're lucky.
As Co-Directors at Rabble Mill, we're fortunate to meet with Nebraskans like you every day – from educators and parents to community catalysts and business leaders. Your passion, energy and creativity give us life. And the problems you describe — kids continuing to slip through well-worn cracks, and the struggles to employ a modern workforce — give us purpose.
At Rabble Mill, we believe we can solve Nebraska's greatest community problems if we start now by getting all kids engaged in healthy, productive pursuits, reinforced with future-forward skills and relationship-building opportunities. 
Rabble Mill specifically targets the youth our communities have long failed to effectively reach  — those who have been marginalized due to race, ethnicity, identity, geography, and/or interest. To do it, we lean on one of Rabble Mill's Core Values: Make It Fun. Through games, experiential learning, and team-building activities connected to things they're naturally interested in — including beatmaking, content creation and skateboarding.  As you'll see below, while still facing the impacts of a global pandemic, our incredible team again delivered for Nebraska youth.
None of this happens without support from donors and community members like you. Thank you for your interest and investment in our work.
Andrew Norman and Mike Smith
Co-Executive Directors/Co-Founders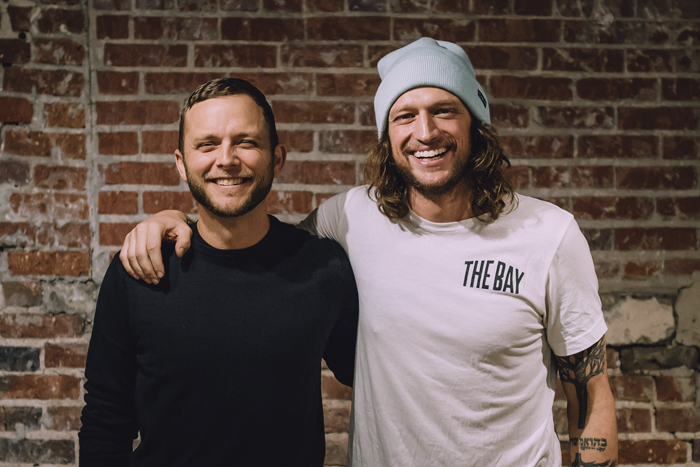 Watch how we made so many Significant Moments of Impact in 2021
With The Bay Online, we provided 24 clubs to over 200 students total at the following schools: Calvert Elementary; Culler Middle; Dawes Middle; Goodrich Middle; Harney Elementary; Lefler Middle; Mickle Middle; Morton Magnet Middle; Nathan Hale Middle; Norris Middle; Oakland-Craig Elementary; Park Middle; Plattsmouth Middle; Prescott Elementary; and Schuyler Middle.
Through our partnership with Collective for Youth, we also served Completely Kids, DREAM, and Boys & Girls Club with innovative virtual programming.
"Our kids have struggled a lot through everything COVID-19 has thrown at them… We have seen the kids use skateboarding as an outlet for some of the energy they had been channeling into negative behaviors. They were able to learn the importance of persistence and that if they continued to practice each time they got better."
— South Sioux City Community School District
We were also proudly recognized as a Center of Excellence in Virtual Learning from Beyond School Bells.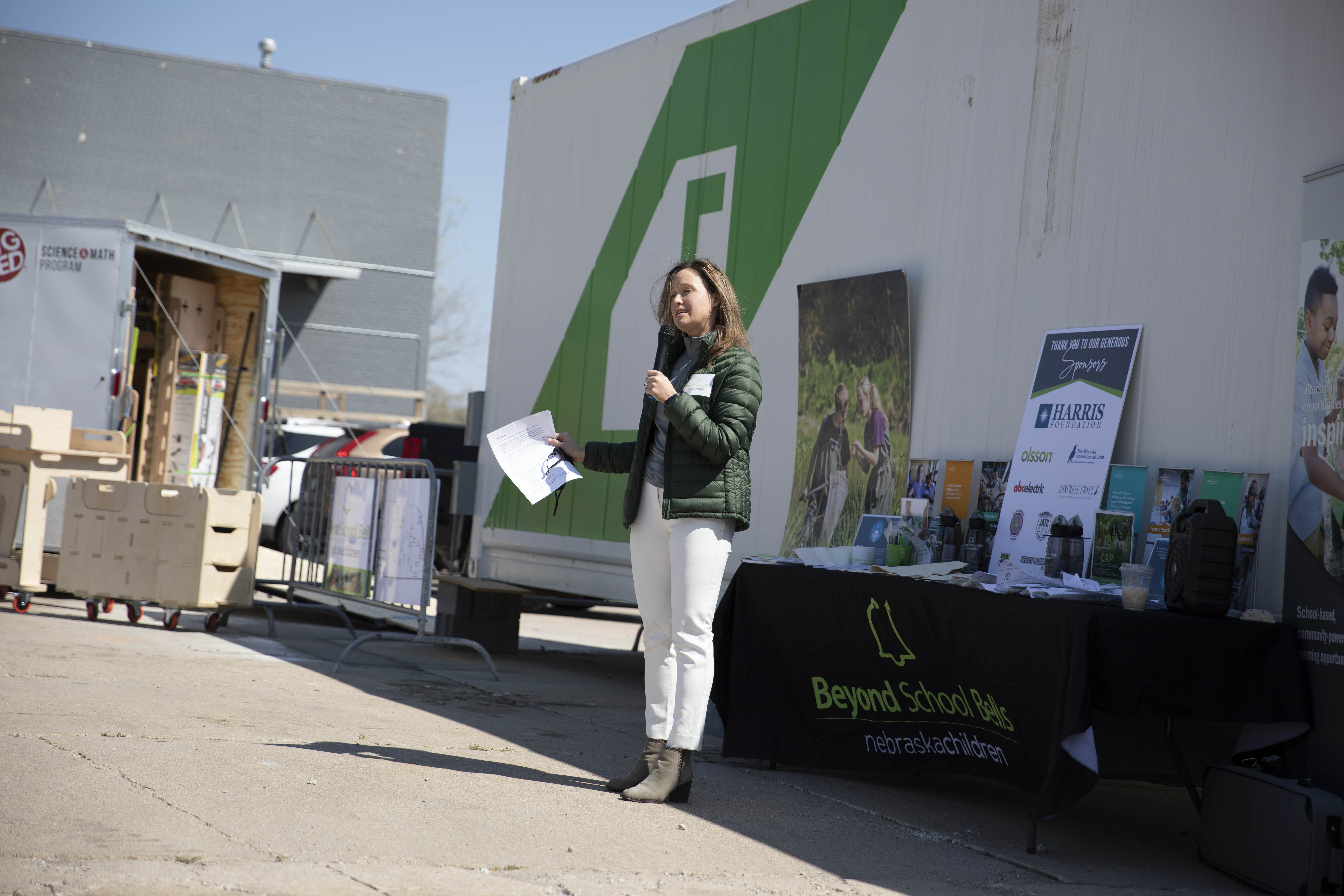 From July 26-30, we took 25 youth from 6 communities, aged 7-20, on the inaugural Good Living Camp. We provided these campers with 90 first-time experiences, and nearly half said camp increased their self-confidence.
"I never thought I would make new friends because it's so hard for me. So thank you guys."
— Camper
After participating in The Bay Online, we hosted an in-person skate event for Harney Elementary in South Sioux City.
In addition to providing camps on-site at Eastridge Elementary, Maxey Elementary, and Goodrich Middle, we also hosted 125 campers across 25 summer camps at The Bay Lincoln.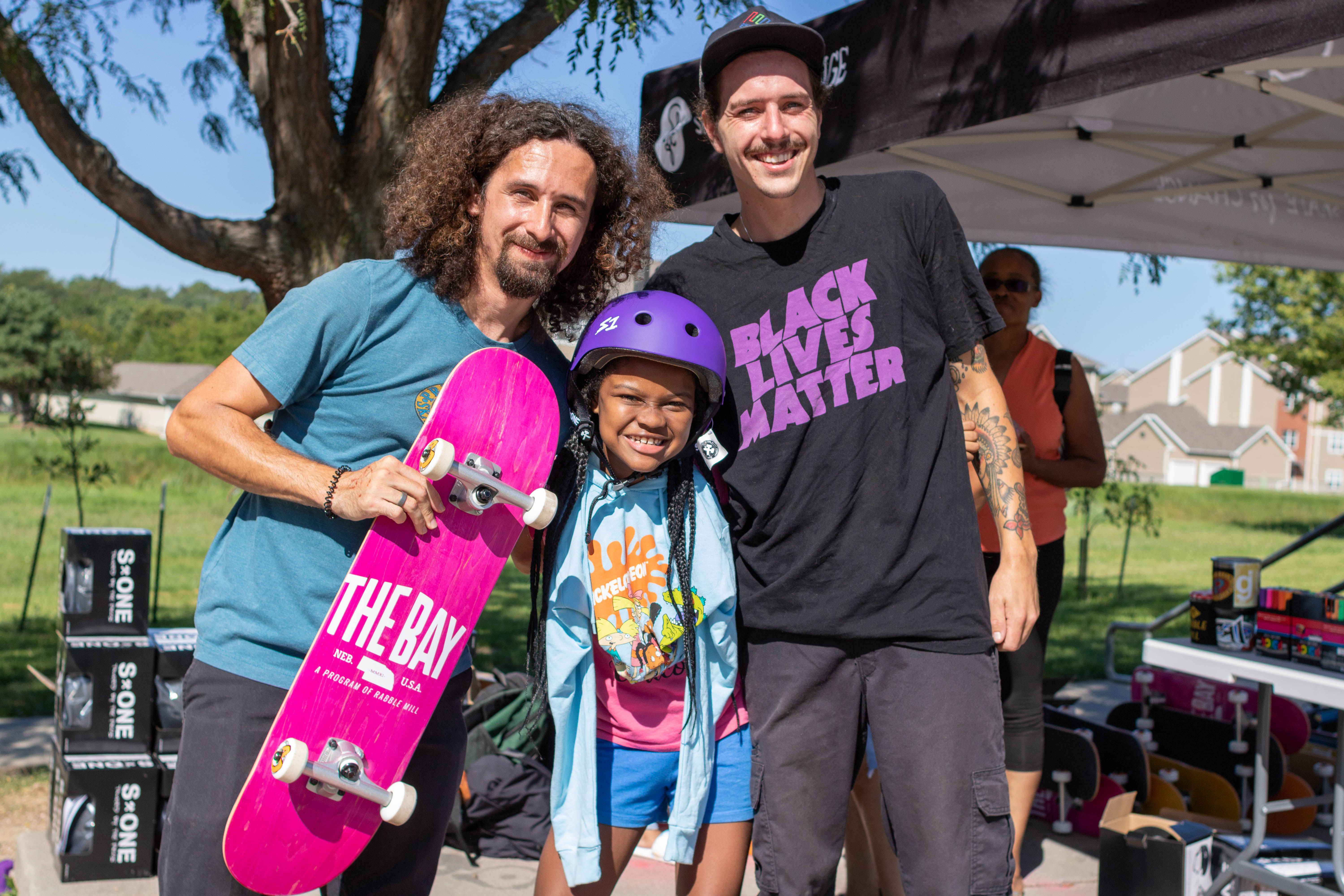 In Omaha, we hosted 120 students for Skate School at Nelson Mandela Elementary, Lewis and Clark Middle, Lothrop Elementary, and Sherman Elementary.
At Skate School graduation (covered by WOWT), we gave away 51 brand new completes and helmets to students!
We also got to partner with Star City Pride (where we won Best Float!), the Lincoln Arts Festival, Heartland Youth Pride, Lincoln Unites!, and Big Red Welcome.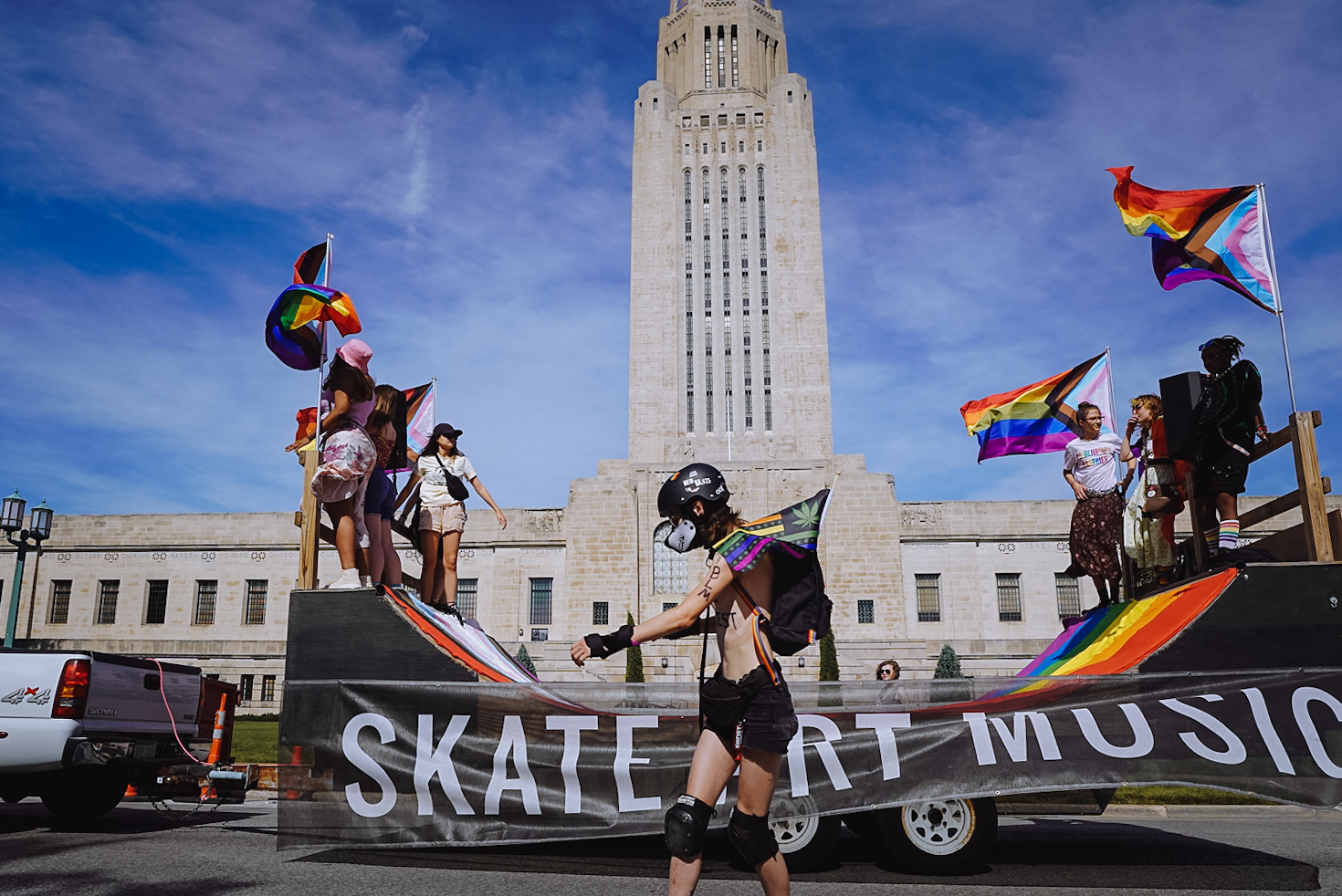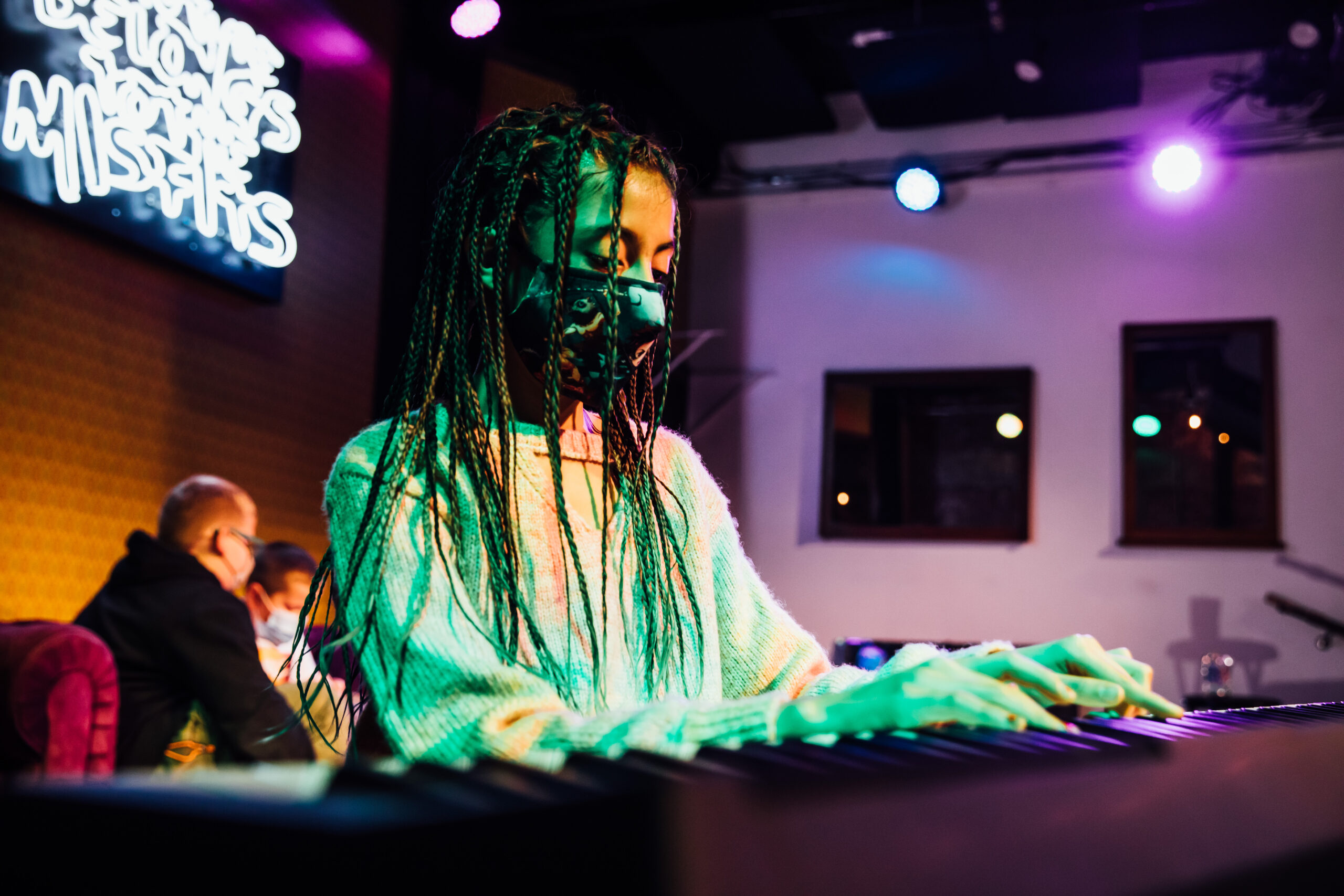 In Lincoln, we brought DJ and Skate clubs to Lakeview Elementary, and partnered with Civic Nebraska on their Family Food Truck Night.
We also participated in Community Learning Center's Pumpkin Fest at Lincoln High School.
In Omaha, we continued programming at Lothrop Elementary, Sherman Elementary, and Lewis and Clark Middle schools.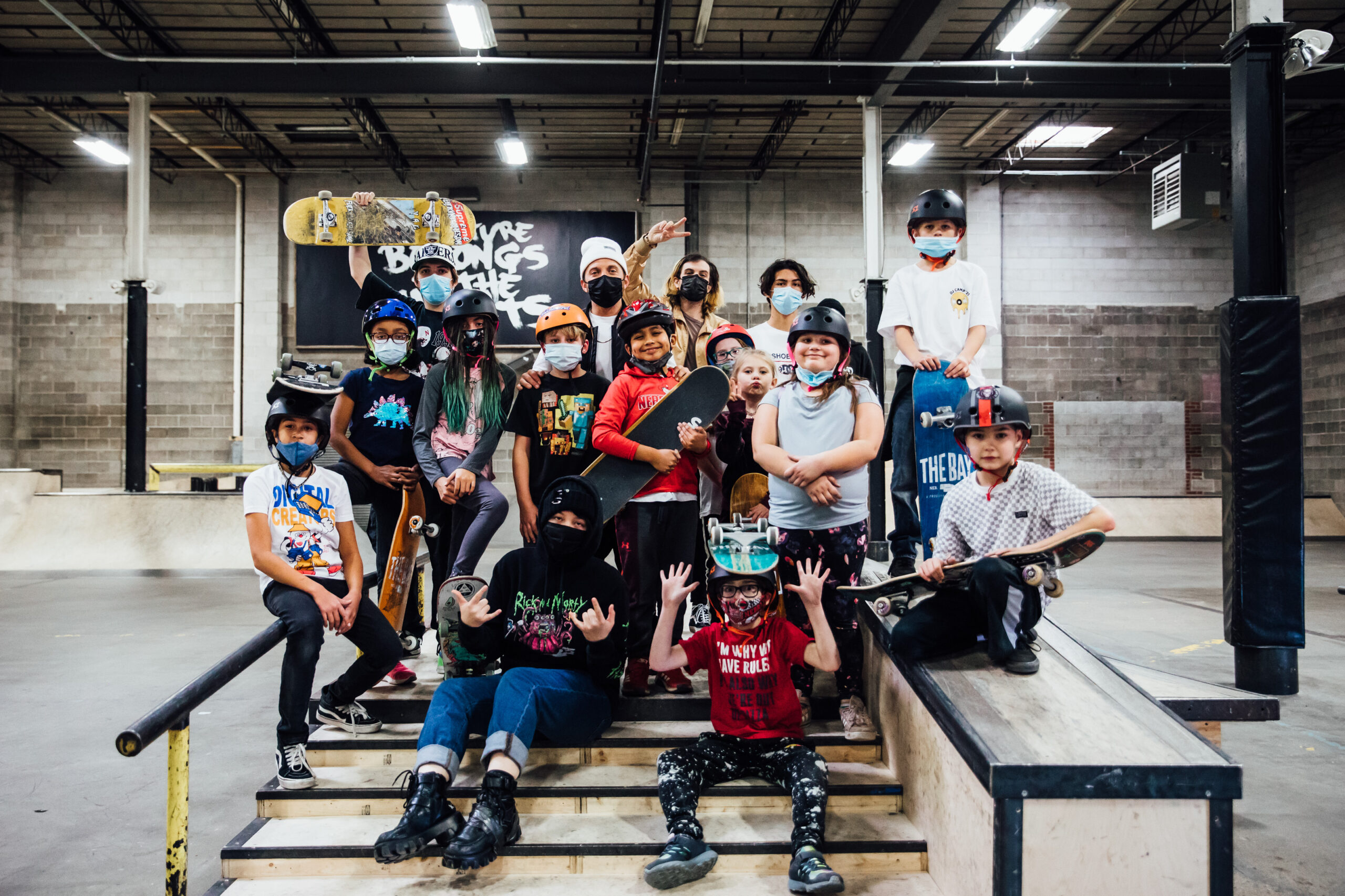 After being closed for over a year because of the pandemic, we finally got to reopen The Bay! We did so with a new check-in system, and made all activities free for everyone aged 18 and under. Between October-December, we had 324 unique individuals in our space, for a total of 1,203 check-ins.
We brought DJ and Skate camps to Lakeview Elementary, in addition to Beatmaking Camps at Lothrop Elementary, Sherman Elementary, and Lewis and Clark Middle.
We hosted three winter camps for over 40 youth at The Bay.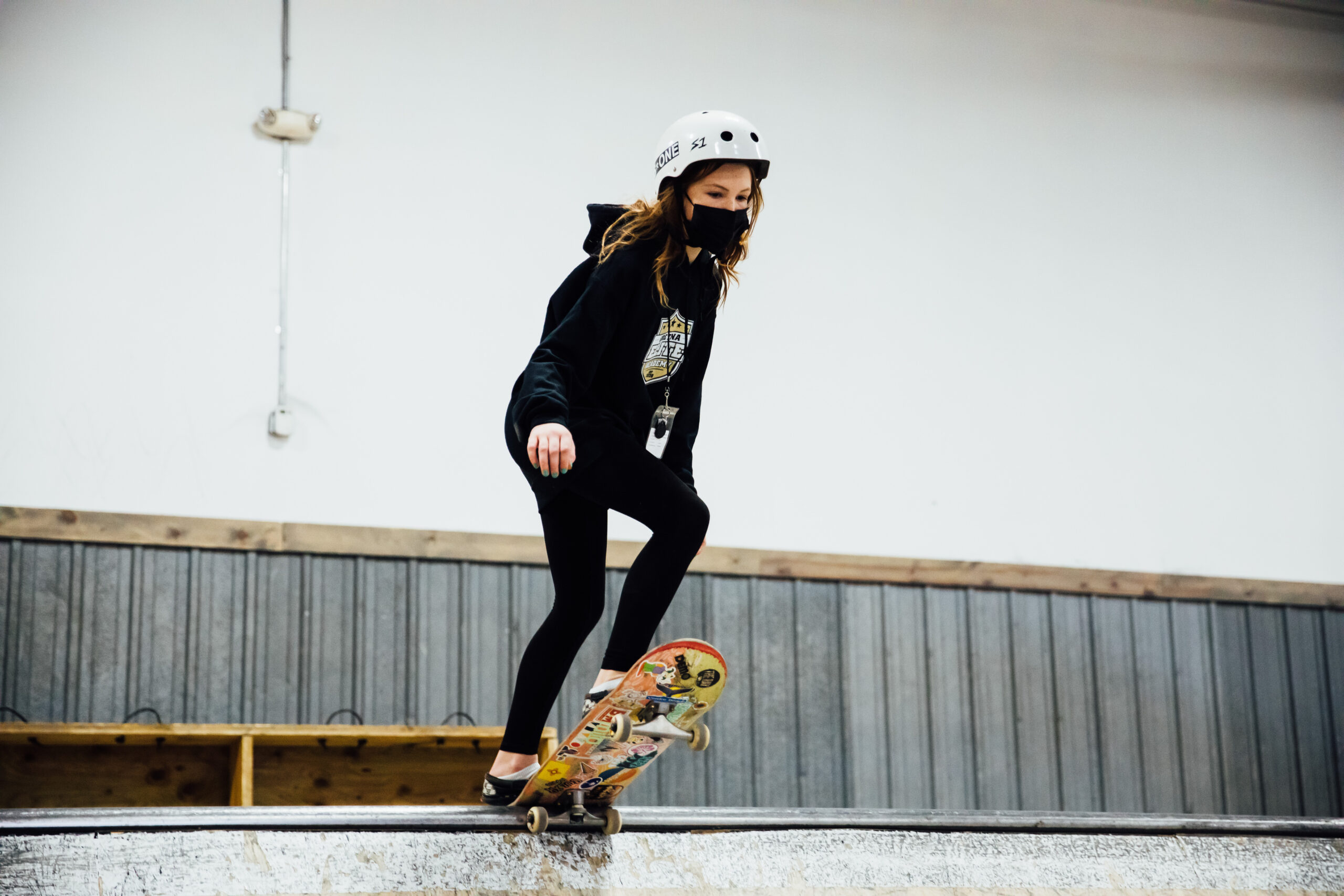 "It was HUGE that David* let you sit by him on the stage and that he showed you his music. He struggles with trusting people so that was awesome to see."
— LPS Independence Academy Teacher (*Name Changed)
The Bay was awarded the Lincoln Community Foundation's Kid's Arts Award from the Mayor's Arts Awards!
Thanks to our generous donors for supporting our programming for Nebraska youth. We couldn't accomplish our goals to build stronger, more resilient community without your support, involvement, and enthusiasm.
Donate now at rabblemill.org/donate
$50,000+
Acklie Charitable Foundation
Community Health Endowment of Lincoln
Cooper Foundation
Lancaster County's Juvenile Justice Prevention Fund
Sherwood Foundation
Spreetail
Union Bank and Trust
$25,000 to $49,999
ALLO/Nelnet
Ameritas
Bonnie Blackman
Lozier Foundation
Nebraska Crime Commission's Juvenile Services
Susanne Shore and Governor Pete Ricketts
William and Ruth Scott Family Foundation
$10,000 to $24,999
Anonymous
CompanyCam
Gilbert C. Swanson Foundation
InternNE
John W. Mooty Foundation
Keno Prevention Fund
Nebraska Children and Families Foundation
Peter Kiewit Foundation
Rogers Foundation
S3
United Methodist Church
Woods Charitable Fund
WRK Family Foundation
$5,000 to $9,999
Capital One
Collective for Youth
Eighmy Foundation
Enterprise Legal Studio
Dane and Brook Hansen 
Hormel Harris Foundation
Lee and Debbie Stuart Family Foundation
Lincoln Community Foundation
Scott Lloyd
Mark and Karla Stuart Charitable Foundation
Nebraska Civic Engagement Table
Verizon
$1,000 to $4,999
Alan and Marcia Baer Foundation
Anonymous
Anonymous
John Bergmeyer
Stephanie Dinger
Greg and Darla Ernst
Mike and Carol Hansen
Kelsey Hearnen
Humanities Nebraska
Ashley Hustad
Vitali Lapko
Medical Solutions
Craig and Heather Meier
Nebraska Arts Council
Nebraska Community Foundation
Open Harvest
Susan Sehnert Stuart
St. Marks UMC
Jim Stuart
TenToesDown Skate
Walmart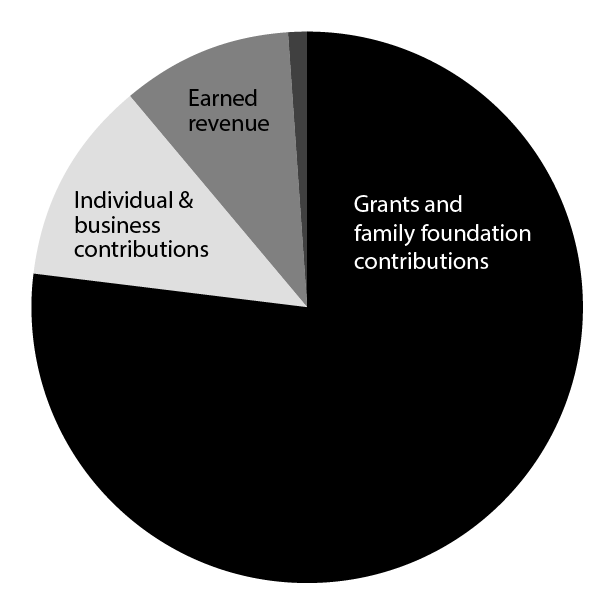 INCOME
| | | |
| --- | --- | --- |
| 77% | Grants and family foundation contributions | $1,184,616  |
| 12% | Individual and business contributions | $190,012 |
| 10% | Earned revenue | $150,571 |
| 1% | In-kind contributions | $15,400 |
Total: $1,540,599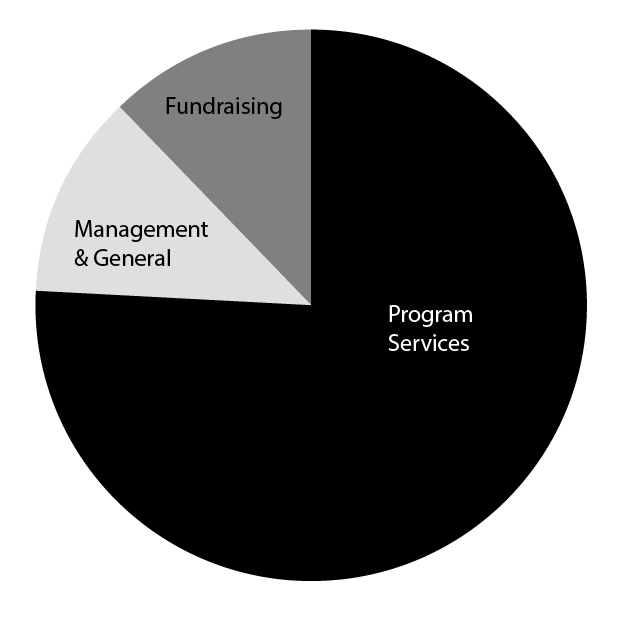 EXPENSES
| | | |
| --- | --- | --- |
| 76% | Program Services | $950,821 |
| 12% | Management & General | $150,430 |
| 12% | Fundraising | $145,920 |
Total: $1,247,171