Dream Differently
Celebrate Each Other
Honor Relationships
Solutions, Not Problems
People Over Policy
Make It Fun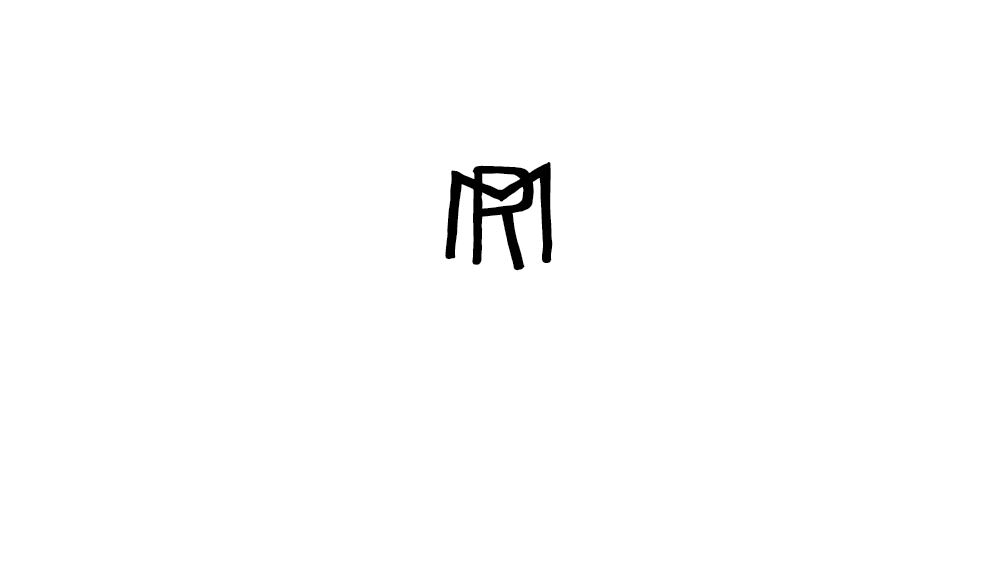 RABBLE MILL
Rabble Mill is a 501(c)3 nonprofit that works with Nebraska youth statewide to cultivate belonging, purpose, and upward mobility necessary to grow, achieve, and reinvest in their community. Through our programs, we create more skilled, supported, and connected communities. 
THE BAY
The Bay helps young people dream bigger by providing opportunities, exposure, and career pipelines within skateboarding, music, and digital art. Located in one of Lincoln's most-diverse, high-poverty neighborhoods, it features the state's only public indoor skatepark, a digital media lab, all-ages music venue, and more.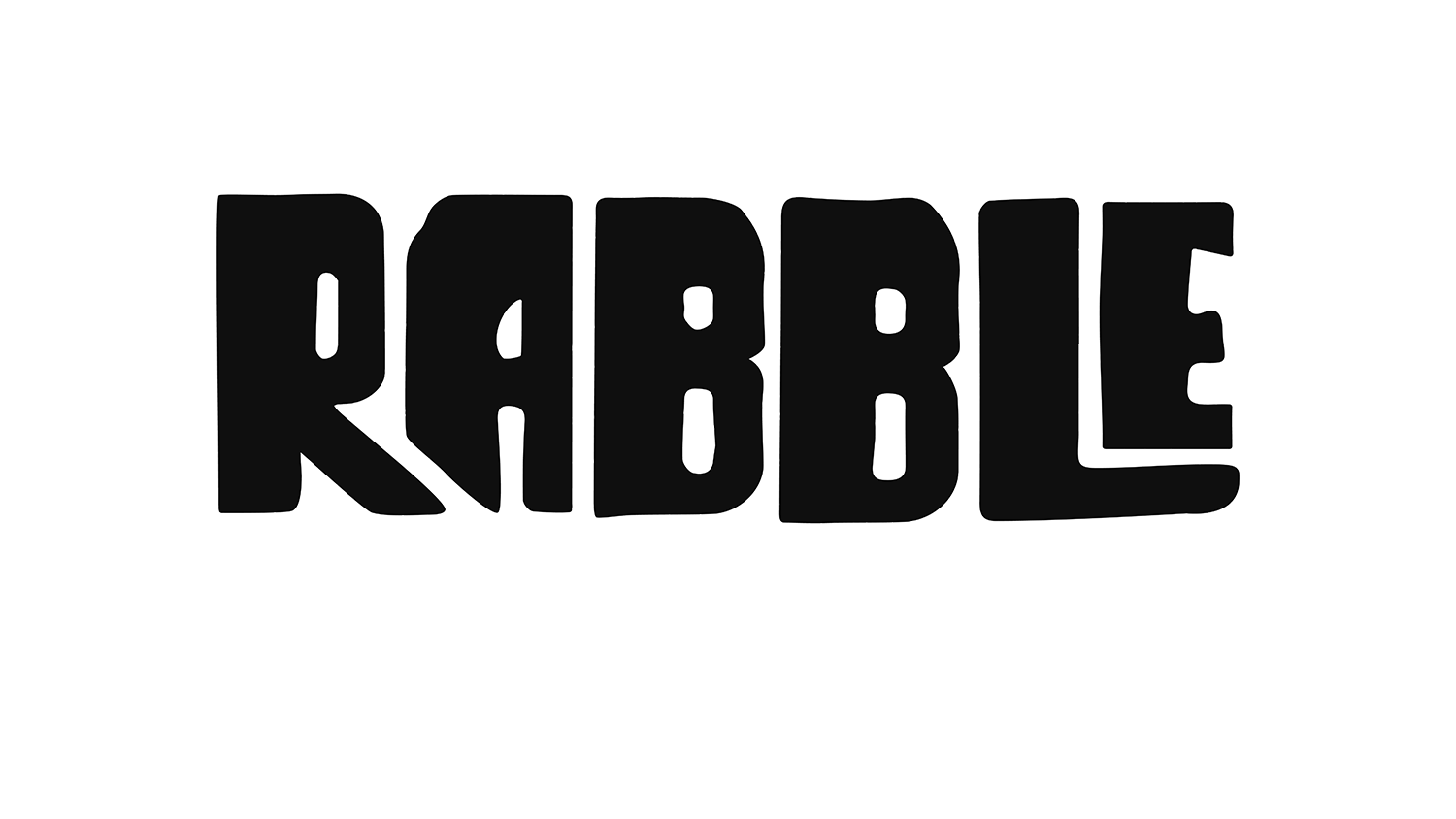 RABBLE MEDIA
Rabble Media is a for-youth, by-youth, emerging-media storytelling platform that connects and engages young people across urban and rural Nebraska through nonpartisan journalism and content creation.

SKATE FOR CHANGE
Skate for Change is an international network providing skateboarders in 11 countries and 33 U.S. states with ideas and resources to help better their communities, while teaching young people how easy it is to give back.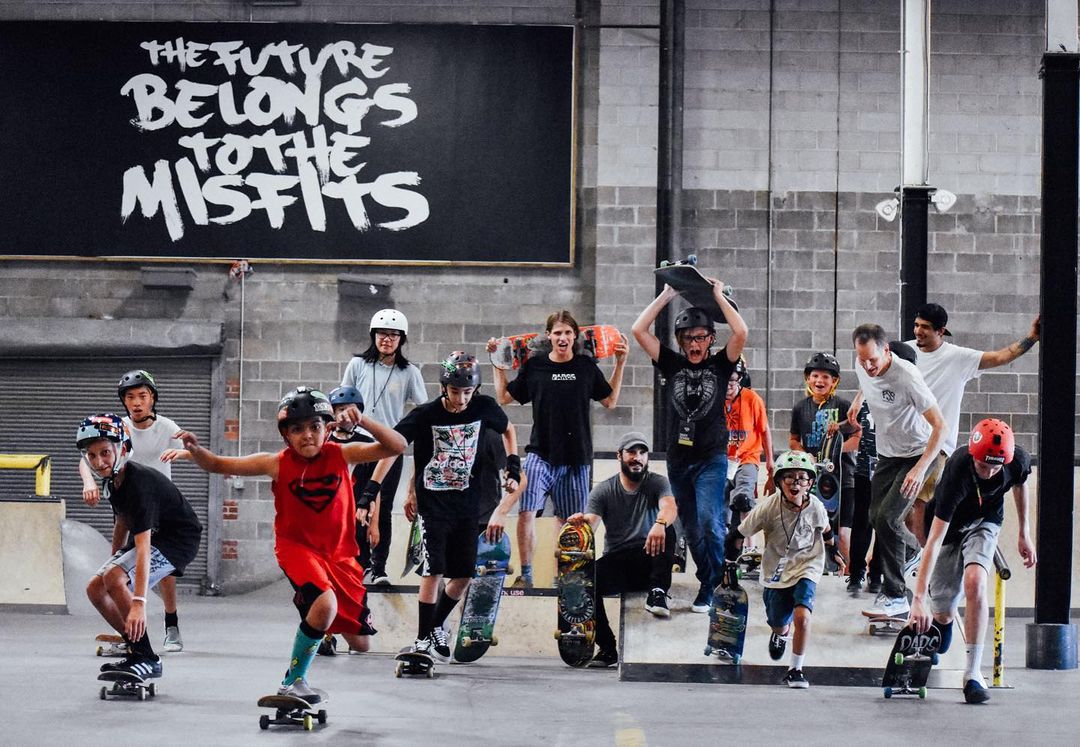 While 2020 didn't go the way anybody planned, we pivoted, innovated, and got creative with how we could still safely create Significant Moments of ImpactTM for young people amidst quarantine, social distancing, and remote learning.
By partnering with over 50 local and national organizations, we set out to prove that even a pandemic #cantcancelcommunity. We met Nebraska youth where they were at — virtually and in-person — to provide impactful, relevant programming in the subcultures they care about.
28 young people attended our Winter Break Skate Camp

We hosted three

Food Bank of Lincoln

distributions.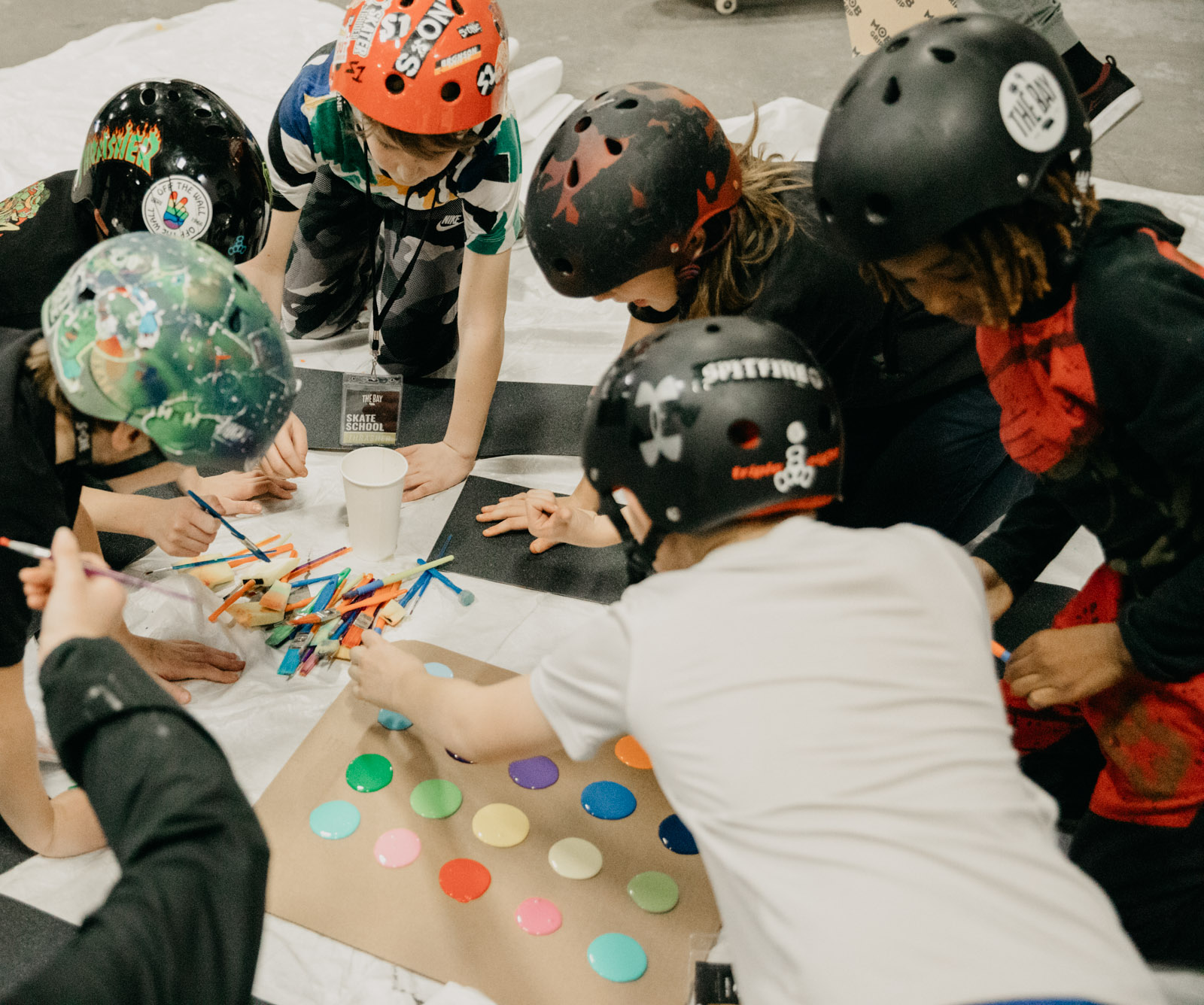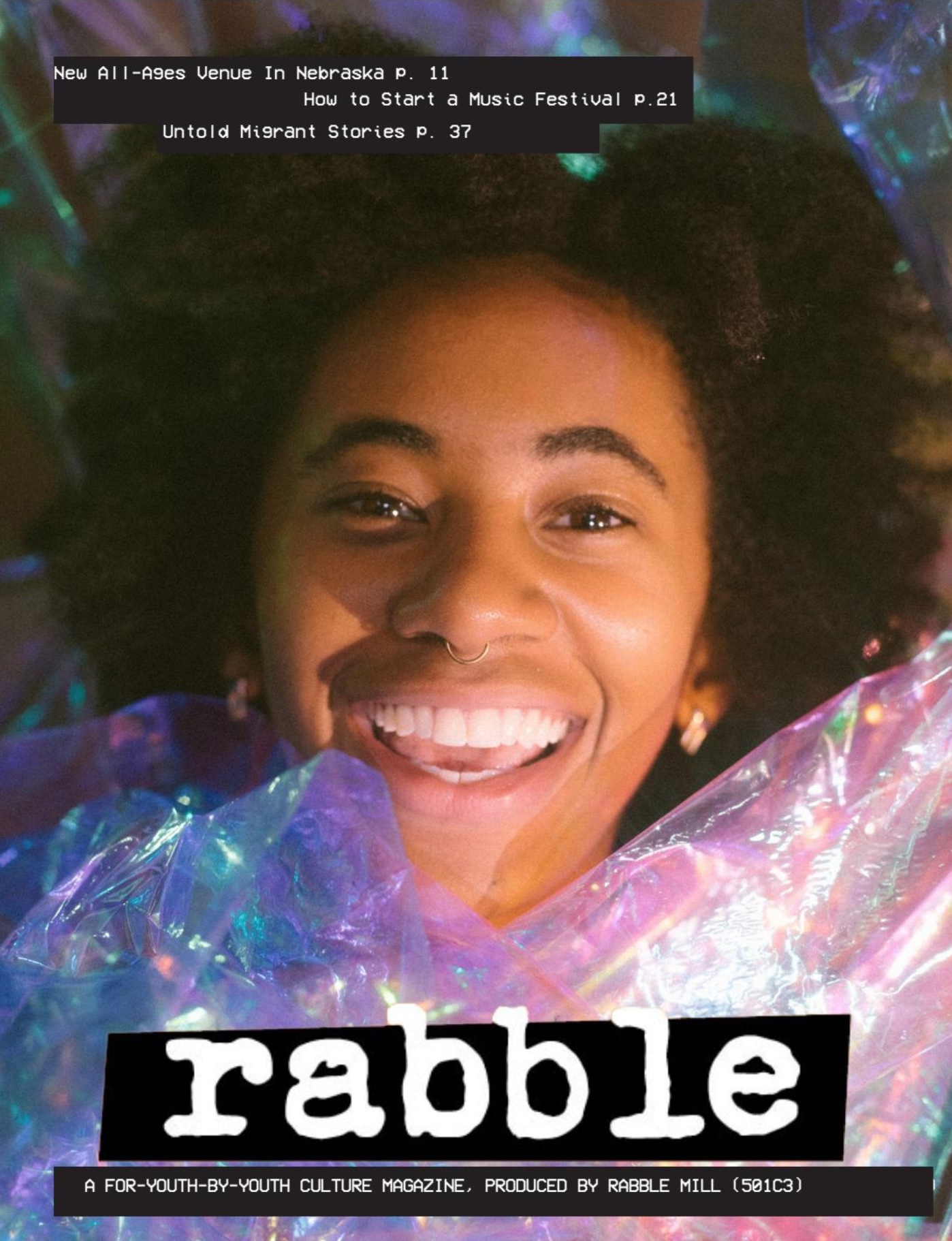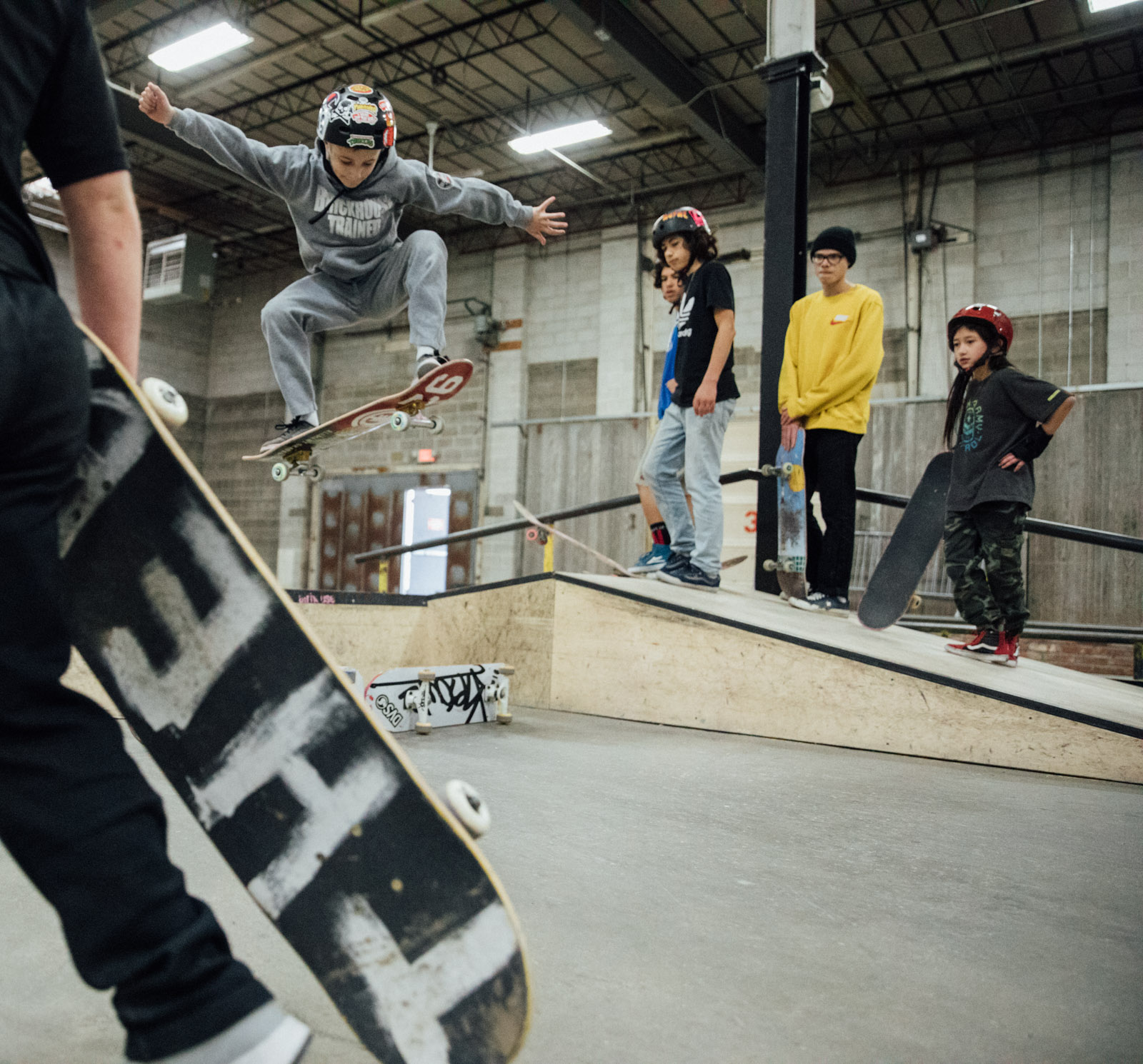 Six Bay skaters that make up the Find Your Grind Skate Team released their

deconstructed zine

for a First Friday Showcase.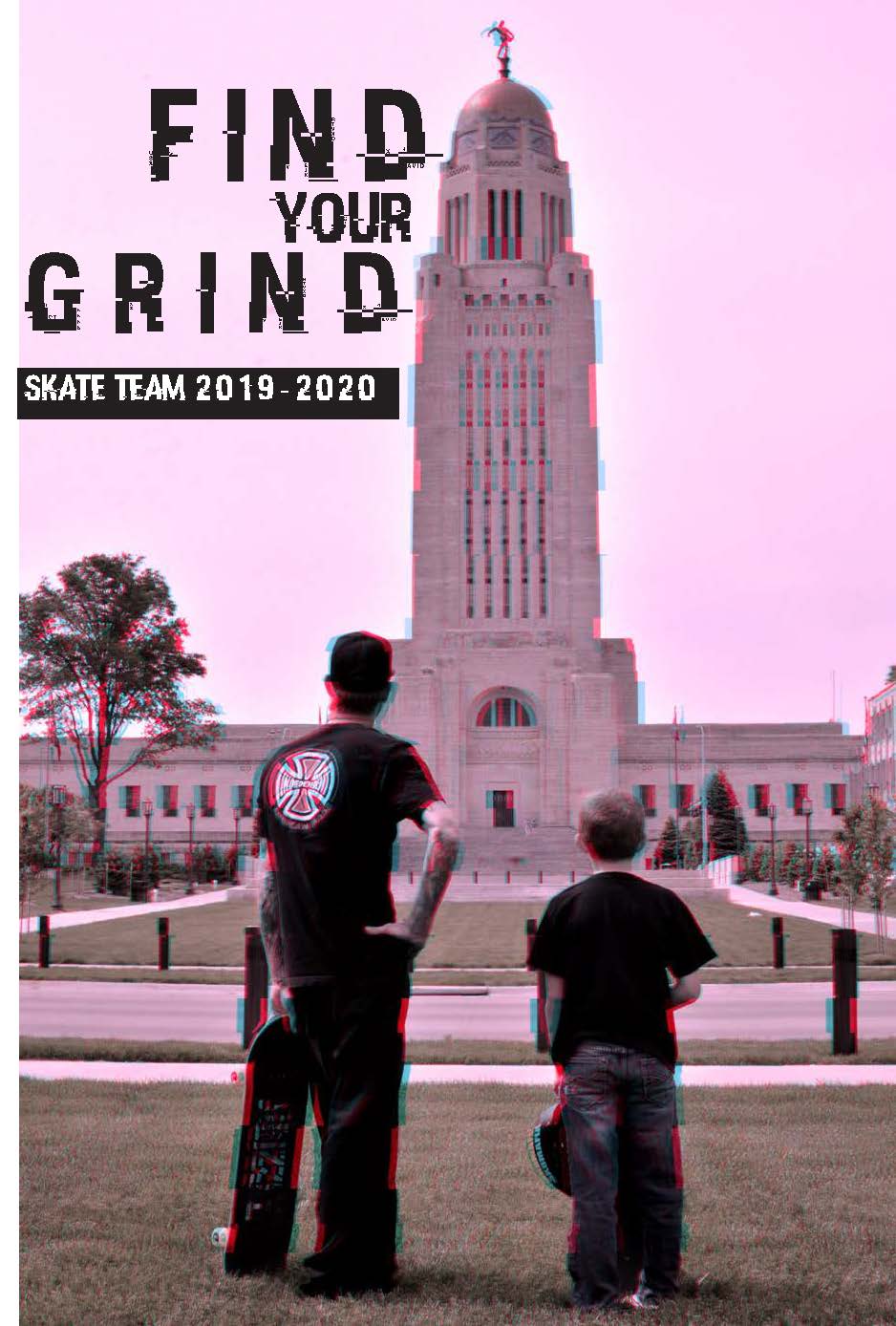 We helped 20 young people improve their skate skills at our Spring Break Skate Camps (levels 1-4.)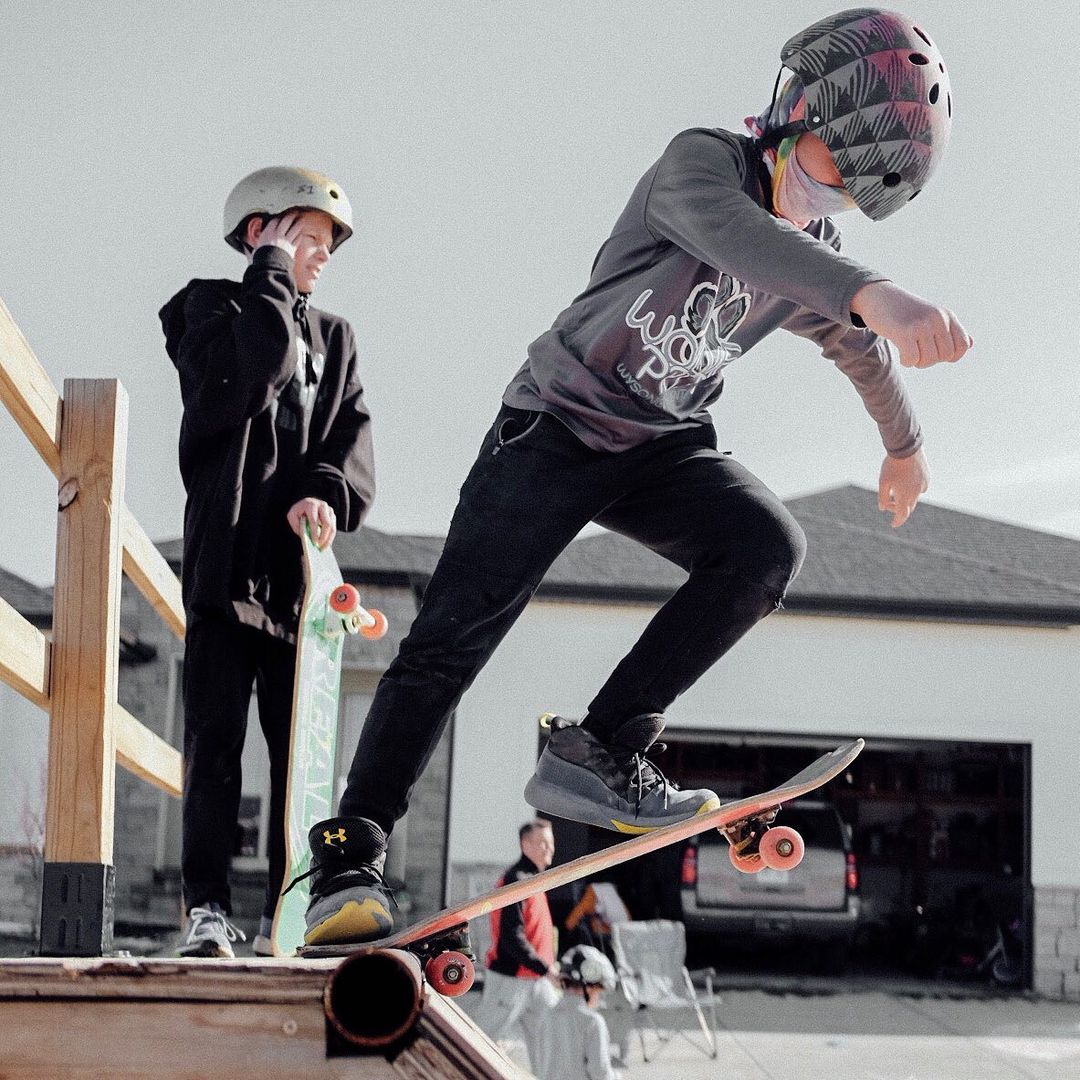 We launched Bayside Online, a free virtual day camp that ran five days/week for internet-connected Nebraska youth. It provided educational programming in the areas of skateboarding, music, digital media, digital journalism, and wellness. We produced 90+ video lessons in just two months, garnering 600+ response videos, a combined ~30,000 views, and nearly 240 hours of pure video engagement.
 

We created a

community Support Hotline

that ran from 9 P.M.-midnight, six days a week through May to provide service referrals; assistance with food, rent, and basic needs; and a friendly ear to listen.

We hauled around our mobile mini ramp

to kids who were engaging with our skate Flipgrid channel. 
Our Skate for Change chapters launched an international

Kits on Corners initiative

to get virus defense kits into the hands of people experiencing homelessness.

From the Netherlands to the United States, we distributed 168 kits to those in need.
We partnered with 15 local organizations to create 12

COVID-19 support videos

, covering difficult topics such as,

"Who can help me with my rent payments?"

and,

"I'm quarantined with an abuser…What should I do?"
We launched our

Skate Video Crew Camp

! 42 young skaters worked in teams of eight to skate and produce videos. The videos were uploaded to our social media platforms, where the public could watch and

vote for their favorite

. 
T

o process the pain, outrage, injustice and impact that George Floyd's murder had on us––and specifically our friends, family, colleagues, neighbors, and community members who have been historically marginalized––we took a week away from our regular programming reflect on our personal impact and areas for growth. We stood with millions across the United States and the world to show our support for Black Lives Matter

, an organization that builds power to bring justice, healing, and freedom to Black people across the globe. We displayed our commitment to #BLM by hanging a permanent 90 foot Black Lives Matter banner from our building.
In partnership with Nebraska Children and Families Foundation, Nebraska DOE, Nebraska DHHS, and others, we created

a statewide-youth-targeted COVID-19 prevention video

in Arabic, Spanish, and English. Launched just prior to the start of the 2020-2021 school year, it had ~6.7k views.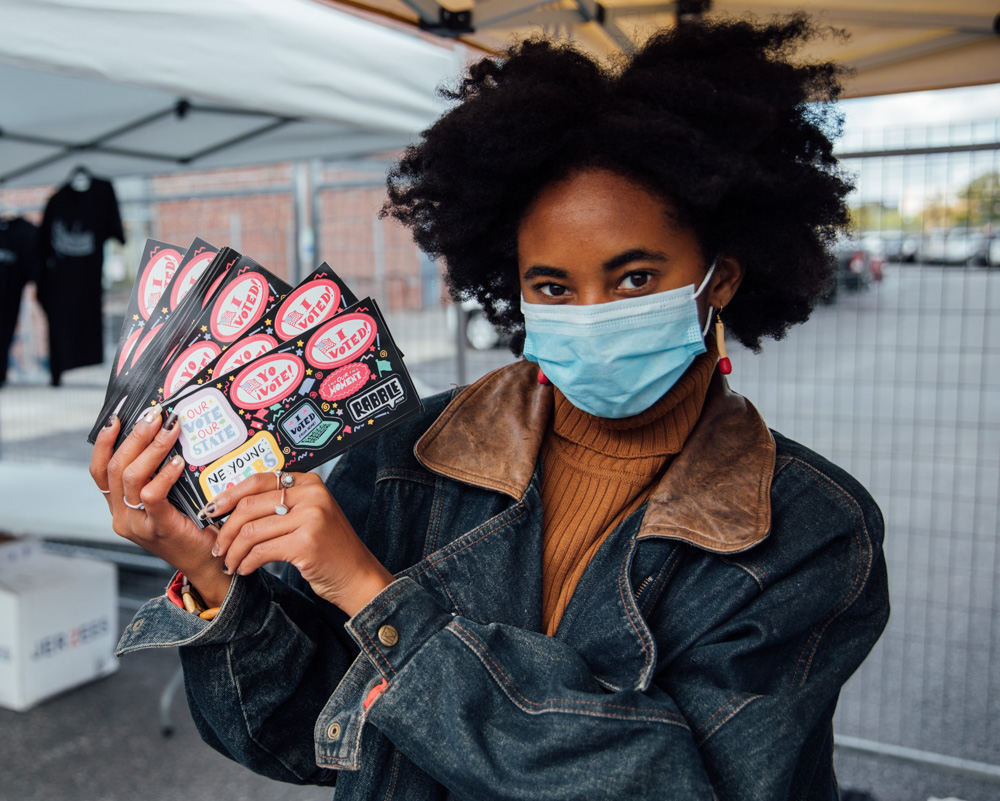 We launched a new and improved Bayside Online, The Bay Online, which included three, 10-week, virtual program tracks in Skate School, Go Live (digital music), and Capture It (digital photography). Through support from

21st Century CLCs

and

Beyond School Bells

, The Bay Online provided engaging, digital after-school programming to 158 registered students from 14 elementary or middle schools in Nebraska, from Omaha to Scottsbluff, during the fall 2020 semester. Beyond School Bells designated it as an ELO Innovation Network Center of Excellence for virtual after-school programming.
Rabble Media's NE Young Voters campaign worked to get out Gen Z youth in record numbers for the 2020 election, in partnership with the Union for Contemporary Art and Nebraska Civic Engagement Table. Produced by and for 18-24-year-old Nebraskans, it featured a custom web registration/voting platform, educational content, sticker packs, yard signs, and more, distributed through a strategic marketing campaign which ran through election day.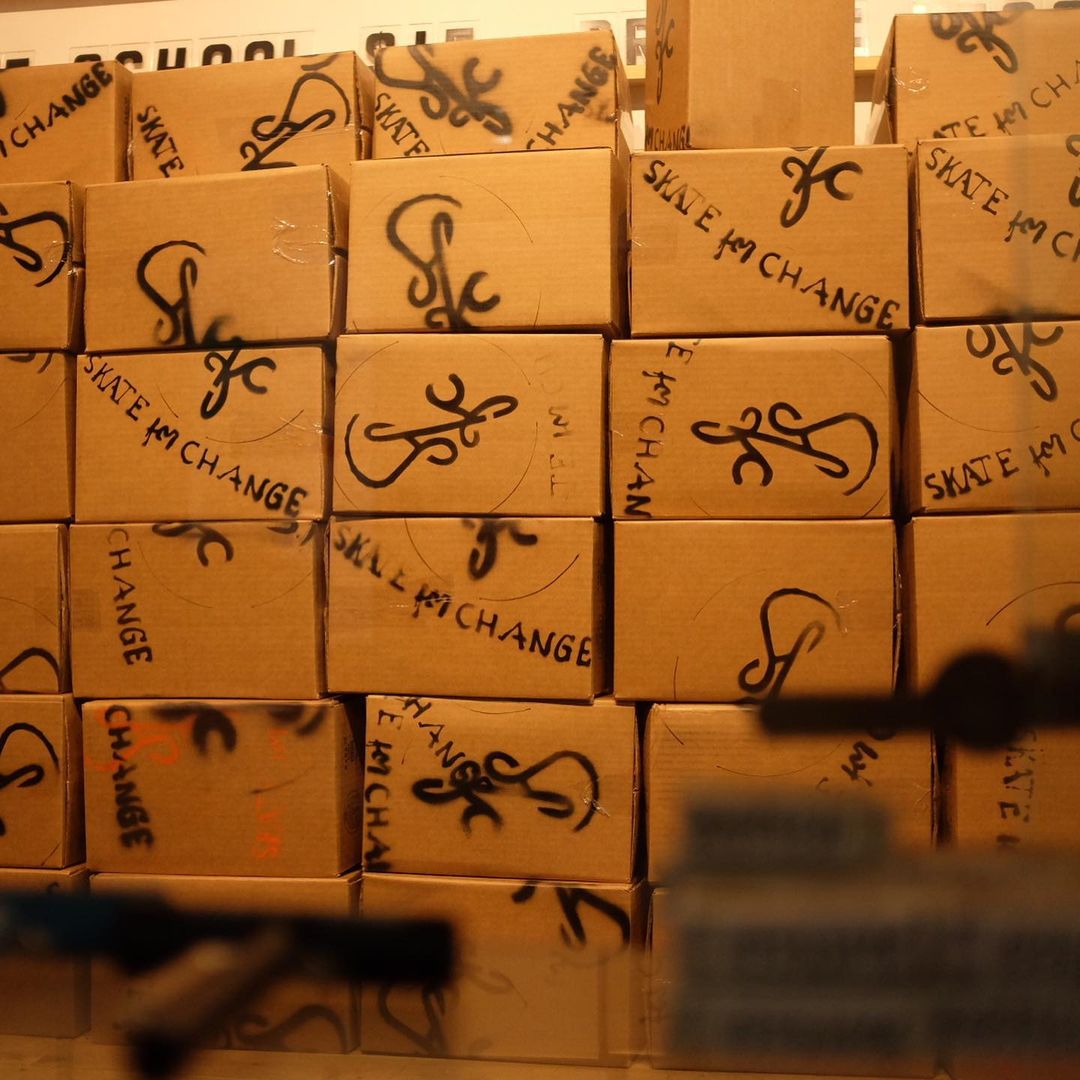 After receiving a huge donation of 10k+ socks from

Jostens

, Skate for Change

called upon its global network

to help end our annual Socktober campaign with a bang. We worked with students from LPS'

Independence Academy

to

ship out ~75 boxes of socks

to SFCers across 26 U.S. states and three countries to redistribute to those in need.

We began extending invites to our scholarship students (

All-Access Passholders

) for some socially distanced skating.

We brought back

Femme Skate Night

, with a limit of 10 skaters. 

We hid five keys to our skatepark all around Lincoln, posted clues on Instagram, and those who successfully completed our scavenger hunt earned a "Hidden Key" skate session for themselves and two of their friends.

Over 100 people came out to see Death by Brutus, Garst, and NO THANKS at our

first drive-in concert

We hosted a Band Merch Yard Sale to support musicians and venues affected by the pandemic.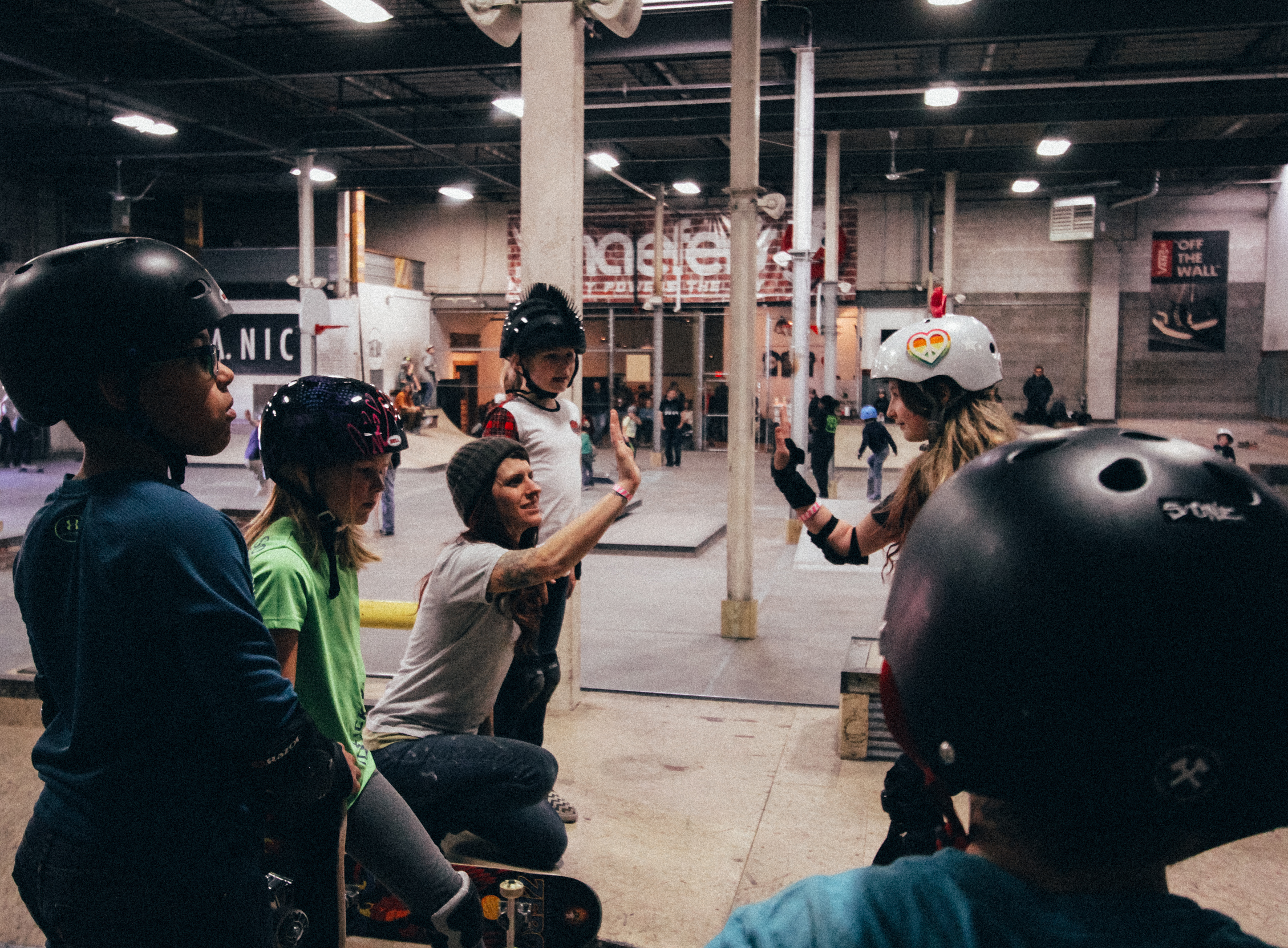 We celebrated

Femme Skate Night

two more times with a total of 20 skaters. 

We gave away five more "Hidden Key" skate sessions.

With support from

CompanyCam

and

Canopy Street Market

, we brought Thanksgiving dinner to 115 people in 20 families.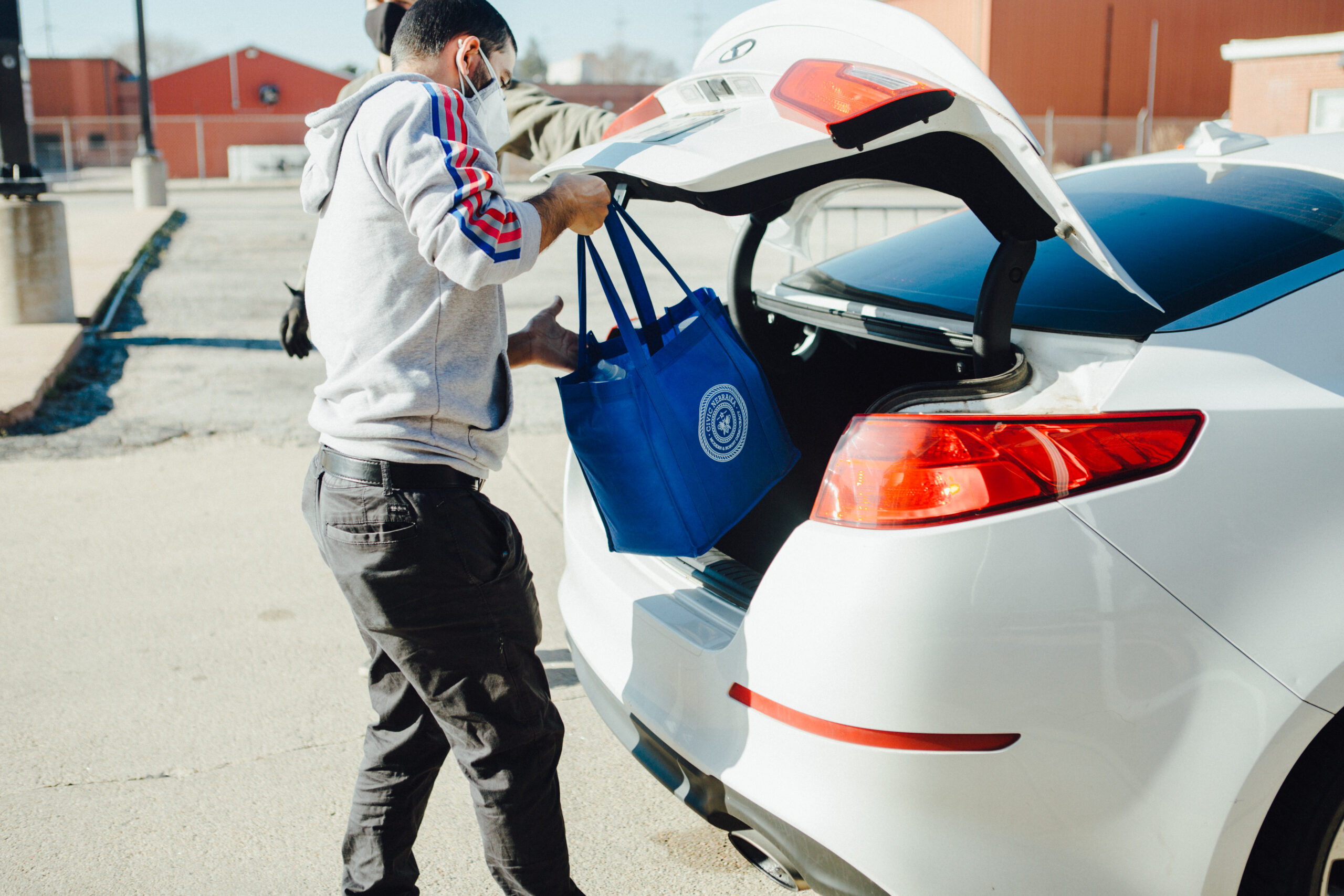 We partnered with

Civic Nebraska

to distribute 400 PPE kits.

Lincoln Chamber of Commerce named The Bay, a 2020 Small Businesses of the Year! 
Thanks to our generous donors for supporting our programming for Nebraska youth. We couldn't accomplish our goals to build stronger, more resilient community without your support, involvement, and enthusiasm.
Donate now at rabblemill.org/donate
$20k+
Acklie Charitable Foundation
Community Health Endowment of Lincoln
Find Your Grind Foundation
Good Words Foundation
Lancaster County Juvenile Justice Prevention Funds
Lee and Debbie Stuart Family Foundation
Nebraska Crime Commission Juvenile Services
Peter Kiewit Foundation
Sherwood Foundation
Woods Charitable Fund
$10,000 – $19,999
Collective for Youth
Cooper Foundation
Nebraska Civic Engagement Table
Susanne Shore and Governor Pete Ricketts
$5,000 – $9,999
Abel Foundation
Capital One
Bart Dillashaw
Eighmy Foundation
Gilbert C. Swanson Foundation
Hormel Harris Foundation
Humanities Nebraska
Imperial Super Foods
Lincoln Community Foundation
Katie Weitz
$2,500 – $4,999
Anonymous
Shawn and Greg Carlson
Mark Griffis
InternNE
Craig and Heather Meier
Alison and Bryan Rash
Rotary 14 Foundation
$1,000 – $2,499
Anonymous
Mary Anne Andrei and Ted Genoways
Alan and Marcia Baer Foundation
Geneice and Dennis Coudriet
Stephanie and Eric Dinger
Jillian Harpster
Mary Sue Harris
Ashley and Mark Hustad
Rebecca Jex
Scott Lloyd
Medical Solutions
Troy and Shannon Munson
Annette and Paul Smith
St. Marks UMC
James Stuart III
Roger and Kate Weitz
Whole Foods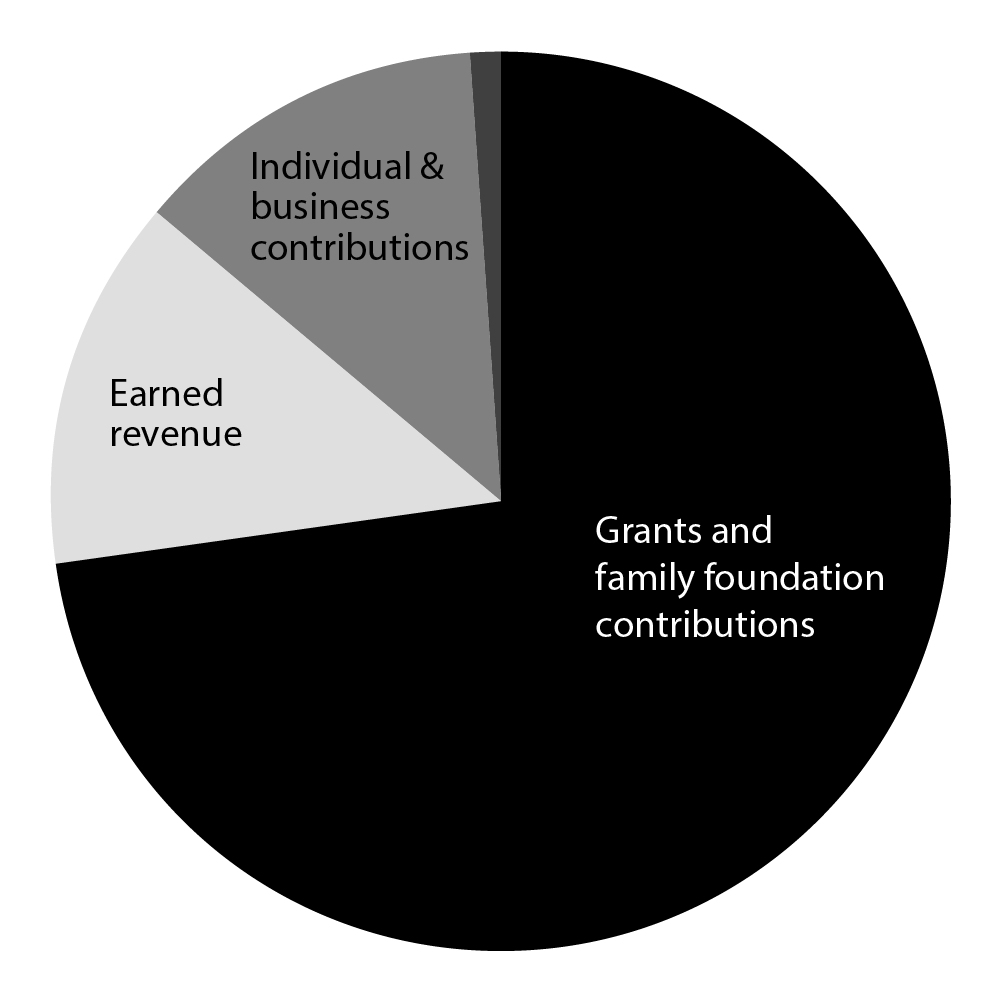 INCOME
| | | |
| --- | --- | --- |
| 72.72% | Grants and family foundation contributions | $765,185  |
| 13.45% | Earned revenue | $141,567 |
| 12.73% | Individual + business contributions | $133,943 |
| 1.01% | In-kind contributions | $11,500 |
Total: $1,052,195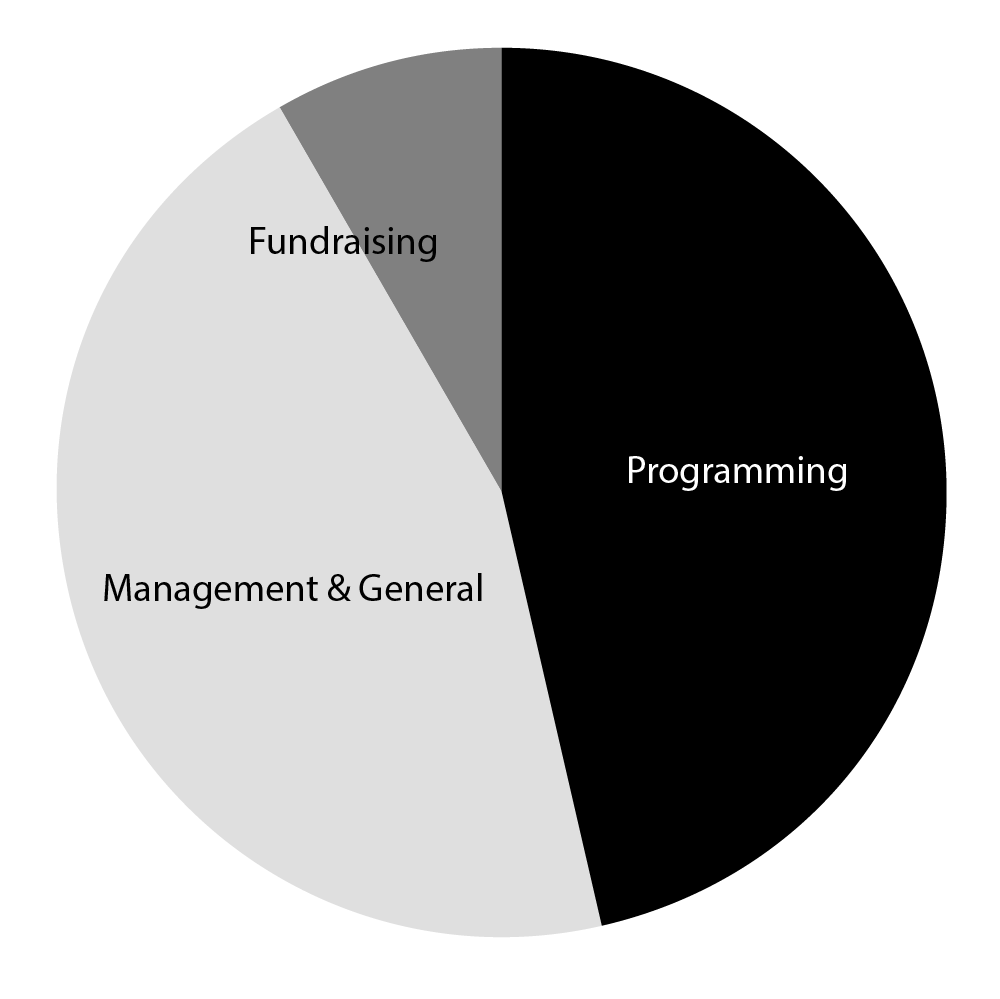 EXPENSES
| | | |
| --- | --- | --- |
| 46.58% | Programming | $452,339  |
| 45.31% | Management & General | $440,062 |
| 8.11% | Fundraising | $78,798 |
Total: $971,199